Expert Tips To Hire A Professional Laravel Development Partner
A popular open-source PHP framework, Laravel has been making the lives of developers much easier and productive across the globe. Professional Laravel development services allow developers to build their PHP web applications through the Model-View-Controller (MVC) architectural pattern.
Apart from this, the framework also makes the whole process of application building fast, simple, and seamless – one of the key reasons for the unprecedented growth of Laravel.
The last few years have seen a stunning growth of Laravel, which has encouraged an increasing number of companies to adopt this PHP framework for developing compelling websites and applications.
Challenges In Application Development And How Laravel Helps In Addressing Them
Since its introduction in 2011, more and more developers are taking advantage of the Laravel application development framework. This is primarily because it assists developers in solving various fundamental PHP problems, some of which are discussed below.
Technical and Security Vulnerabilities
When it comes to application development, fixing technical vulnerabilities and security concerns is the topmost priority for any developer. If not taken care of in time, these technical vulnerabilities can inevitably infiltrate your applications during their development process (e.g., SQL injection, cross-site scripting, etc.)
How can Laravel help?
Laravel is equipped with a shield against all the major security concerns and restricts any kind of unauthorized user access to the crucial data of your apps. Further, you get the advantage of professional expertise as Laravel's codebase is constantly monitored and examined by the best developers in the industry.
Exception and Error Handling
Configuring your applications so that they properly handle errors and exceptions is another common challenge for developers. They also struggle with triggering prompt notifications or error messages to inform the users that they have entered incorrect data.
How can Laravel help?
Apart from error handling being already configured into Laravel, it also runs regular updates in order to reduce/minimize errors on your applications. Additionally, the Laravel framework incorporates the Monolog logging library, which is powerful support for a multitude of long handlers to manage errors and exceptions.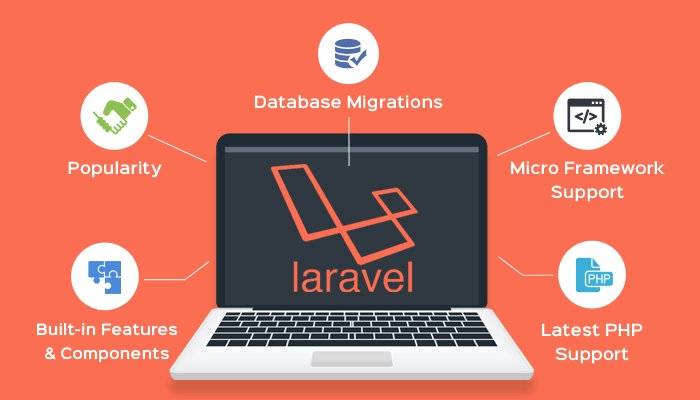 During the process of application development, one of the common challenges is putting in place some kind of task scheduling system for day to day tasks such as emails to be sent out automatically to subscribers, automated database table cleanups, and more.
How can Laravel help?
Laravel comes with a built-in command scheduler that enables you to configure your schedule from within the framework. All you need to do for managing all your scheduled tasks is one Cron entry on your server, and you are all set to go.
Developing a custom and secure authentication and authorization system
While developing applications, putting together a robust user authorization and authentication system to restrict unauthorized users to gain access to the app's data and paid resources is another challenge for many developers.
How can Laravel help?
Laravel allows you access to all the necessary resources and tools for building your authentication system and makes structuring your authorization logic very simple.
Integrating backend caches for enhancing app speed and performance
A lot of developers struggle with boosting their app's speed and performance by integrating it with cache backends and are always looking for ways to introduce efficient and fast apps in the market.
How can Laravel help? 
Laravel supports robust cache backends such as Memcached and Redis, and it's designed to use the file cache driver by default. Further, the Laravel 5 version comes with a new feature called Route Cache to drastically enhance the speed of route registration. Developers can simply use a route:cache command to register new routes in a faster and more efficient way.
Laravel Partners and Reasons To Hire Them
Laravel Partners or consultants are essentially the professional shops offering top-notch Laravel development, customization, and consulting. 
Leveraging their expertise, you can use the Laravel framework ecosystem to power your customized applications, products, and web platforms.
5 Considerations When Selecting a Laravel Development Partner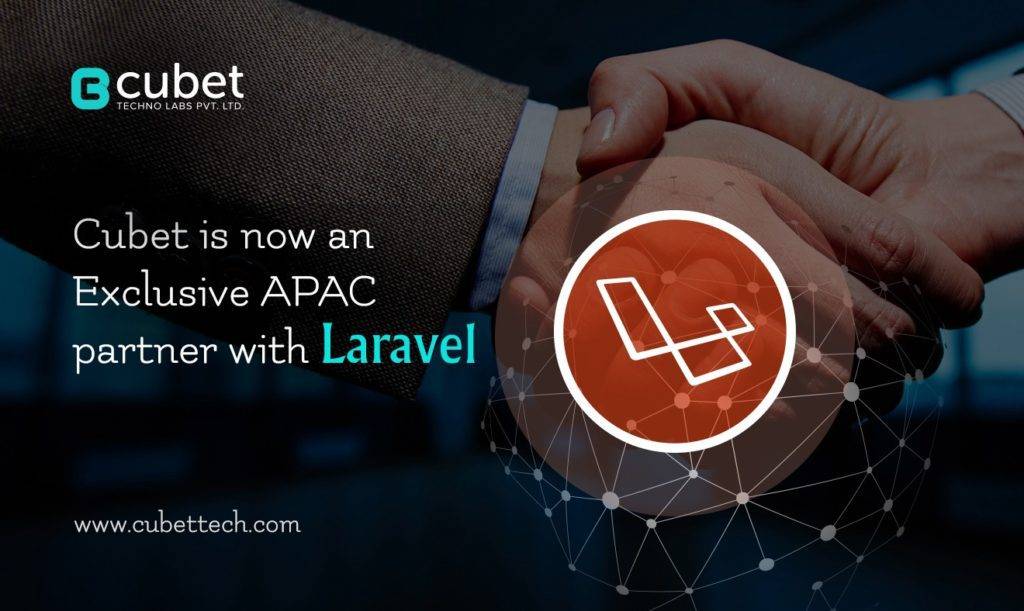 If you decide to hire a Laravel development company for application development, here are the five most important points to consider –
Laravel experience and expertise
Before you hire a Laravel consultant or team, make sure they have enough experience and expertise to cater to your project challenges. Since the Laravel community upgrades Laravel's versions frequently, the developer or team must have all the upgraded skills, or else your application development process will be quite slow. Also, make sure to check that their coding styles and standards match the description they provide.
Look for the right skillset
The Laravel development company must be proficient in programming languages, mainly PHP and HTML. When you hire a Laravel consultant, make sure you go through their portfolio. It should highlight the developer or team's experience of working with different programming languages.
Ability to understand the exact requirement
A large part of the success of any development project is dependent on how clearly you outline all the development requirements. The Laravel development partner you hire will be able to develop a successful project for you only if they are able to fully and accurately comprehend the requirement.
Your Laravel development partner should be able to clearly visualize the customers' needs, project outline, and final deliverables to be able to translate them into technical specifications.
The other important factor before hiring a technology service provider offering Laravel development is the execution process they are following and if the same aligns with your own team. Among the things that you need to check are the development model they are offering and the kind of tools they are using for the bugs, project management, and project collaboration to ensure that the execution process is smooth.
It is always wise to check their previous client's feedback before hiring a Laravel development company. You can either ask for the references or search online to check for the reviews of the consultant or Laravel partner you hire. Alternatively, you can also check their blogs, code contributions, case studies, and other supportive documents to understand their knowledge and gauge their reputation in the field.
To Wrap
Laravel is best known for delivering multiple enhancements to the PHP community over the years. The framework is very appealing to users due to its powerful and innovative features, which allow developers to come up with feature-rich, scalable and secure applications and websites within no time. 
If you are looking for an experienced Laravel development partner, Cubet is a renowned name in the industry with a robust presence in multiple countries. As a pioneer PHP development company with a comprehensive Laravel development strategy, you can completely rely upon Cubet for the right expertise and skills.