Partnering for success: Best Laravel Solutions Provider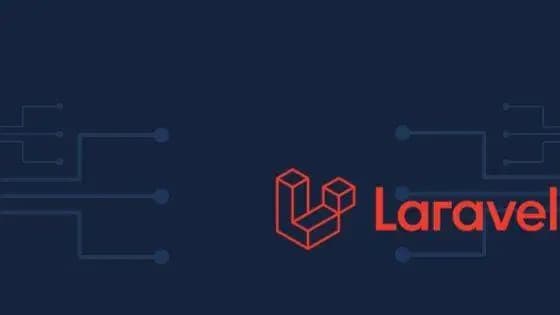 At Cubet, we consult for global companies and help them choose the right technology that reduces digital product development and deployment time. We partnered with Laravel to address the challenges of customers offering them Laravel development and consulting services using intuitive features inbuilt within the PHP-based framework.
If you know where your product needs to go, CUBET can help you reach there. Irrespective of what your market is, we can help you stay ahead of the competition. We make this possible by working with the best technology companies in the industry like Laravel, understanding customer issues, and then applying technology to solve problems.
We have developed and successfully delivered several complex websites and mobile applications using Laravel. Considering the immense flexibility of the framework and the budget at which projects could be completed, we find it easy to recommend and implement projects in Laravel.
Laravel Case Study: A collaboration platform for employer
We believe that great projects start with strong relationships and long-term thinking. Laravel is a beautiful framework with expressive and elegant syntax following the MVC architecture, which makes application development simple.
We build web and mobile applications that are stable, scalable, usable, and secure. User-focused and easy-to-use interfaces coupled with simple logic to get complex things possible. Through the Laravel partnership, we get access to a whole set of development tools and early access to Laravel features that could well be tested before commercially being applied to a customer.
Laravel Case Study: A niche social media application for creatives and influencers
Cubet is one of the early adopters of technology and is using Laravel for over 6 years for different requirements in application development. We have built numerous award-winning web applications for our customers using Laravel as the framework of choice that is functional and usable. We follow an agile-based development methodology and have built, managed, and maintained exciting products for our customers iterating and evolving the platforms with the change in customer requirements.

Taylor Otwell, the founder, and creator of Laravel acts as a consultant to Cubet and is often involved in Laravel based web and mobile application development projects where complexity is high and expert opinion is required. Our partnership facilitates both companies to grow together and enables customers to utilize the features and power of Laravel.
The Solutions that we provide apart from Laravel Development:
Code auditing
Performance optimization
Re-engineering your applications
Migration of any application to Laravel
Dedicated and experienced Laravel developer
Agile application development methodology 24*7 support after product launch.

Application development is a big investment and you need to do this with someone who knows what they are working on and what they shall achieve. Having Laravel core developers and having invested time to analyze it and apply its features enables us to deliver value for your investments.
We are not just a Laravel app development company, we are also an active contributor in the Laravel community and also sponsor and attend different events by Laravel.
Let's discuss the way you need Laravel products that can take your business to the next level.
Do reach out to us for your next project.