I learned that software developers are sometimes wrong, will you say AI & ML makes decision-making efficient after reading this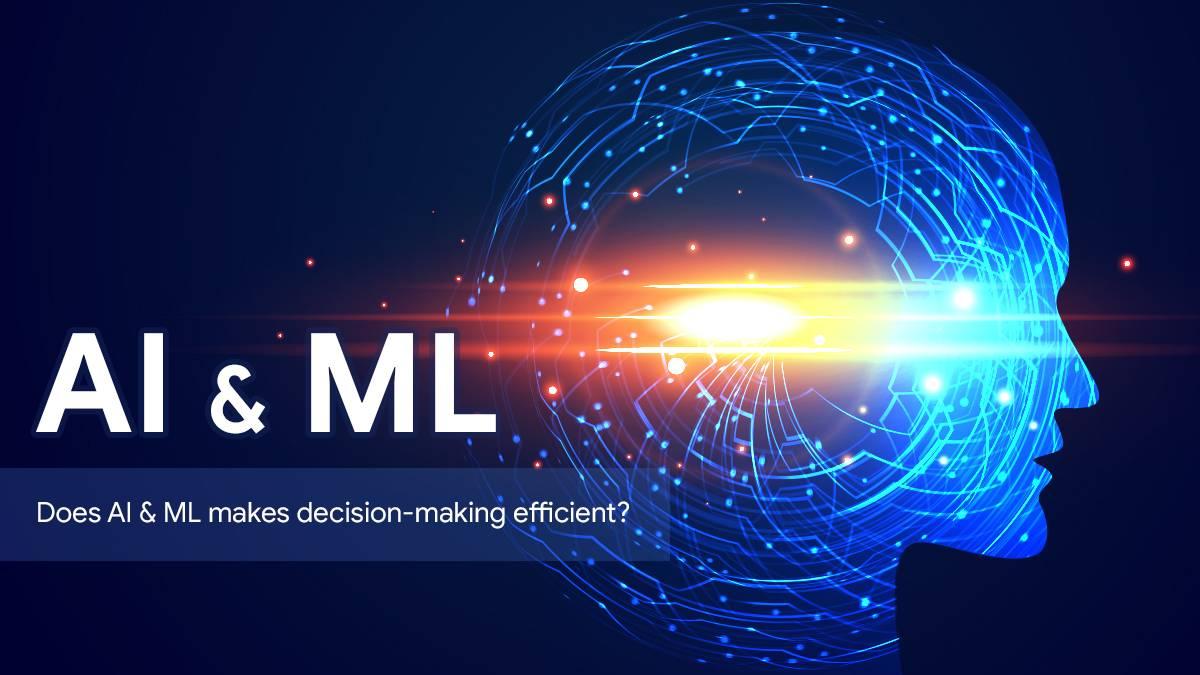 The dependency on technology has increased with time and machines are now taking over the human processes. I used to believe that machines are creative and each one has its function.
But, I have realized that every technology has its pros and cons. So talking about chatbots, it is different as compared to artificial intelligence and machine learning.
Here are some Myths of AI and ML:-
AI and ML algorithms can be repurposed for multiple tasks
Al and ML can solve specific tasks, but they can't be reapplied to solve different challenges. All the AI and ML breakthroughs are achieved by specialized machines and networks. They are perfect at solving a particular task, but they cannot be repurposed.
AI and ML represent giant leaps for technology
Both technologies focus on small steps rather than big leaps. I believe both technologies need constant updates and I have seen many dedicated teams working to make them better.
Difference between Chatbots and AI:
There is a practical difference between chatbots and AI. Chatbots are successful when a query or particular request is straightforward. When there is the complexity involved, the chatbot does not change the answers based on complexity.
Chatbots work on definite rules in the system that includes patterns, words, and certain synonyms. When the word is recognized, the chatbot gives a predetermined answer that does not fit what the customer is trying to ask.
AI is a technology that utilizes the best of human intelligence to provide answers to customers. Machine learning and AI can form a cohesive team that can take care of any customer query.
How AI can affect the decision-making process:-
Artificial Intelligence includes the complete automation of physical and cognitive tasks. It helps people to perform business tasks faster and better. It enables the function of automation in the decision making process without human intervention.
AI and ML, both technologies can make a great impact on business. AI can augment human intelligence and eliminate huge costs of wrong decisions because it eliminates human errors.
AI drives a faster marketing decision, its stimulation and modeling technique provides reliable insight and predicts consumer behavior.
With real-time data and trend analysis, it helps the business make the best marketing decisions.
AI and ML technology act as expert problem-solving software that helps to replicate the knowledge and reasoning methods.
The system uses expert thinking processes to provide reliable data that includes assessments and recommendations.
Influence corporate companies
AI and ML technologies can influence the applications in big companies making a deeper impact in every sector. In Manufacturing, AI-powered robots work alongside humans to perform difficult tasks.
In the Health care sector, diseases can be accurately diagnosed. In Education, it helps to stage virtual tutorials and also assist human instructors. It provides total ease in the customer service industry.
Google is now working on an AI assistant that can completely replace humans to make calls and appointments. Tech giants like Apple, Google, and Amazon are spending billions to integrate with AI and ML for better performance.
The difference aspect,
According to my perspective, Chatbots and AI are different in every aspect. AI enables a computer software or system to exhibit human-like intelligence, whereas chatbots are a conversational program that is designed to automate the interaction process.
It is predominantly a platform that is pre-defined and text-based. AI makes adjustments and accommodates new data inputs. Before making a decision, analyze the features and then decide on the best technology.