Get Ready For Laracon EU 2017!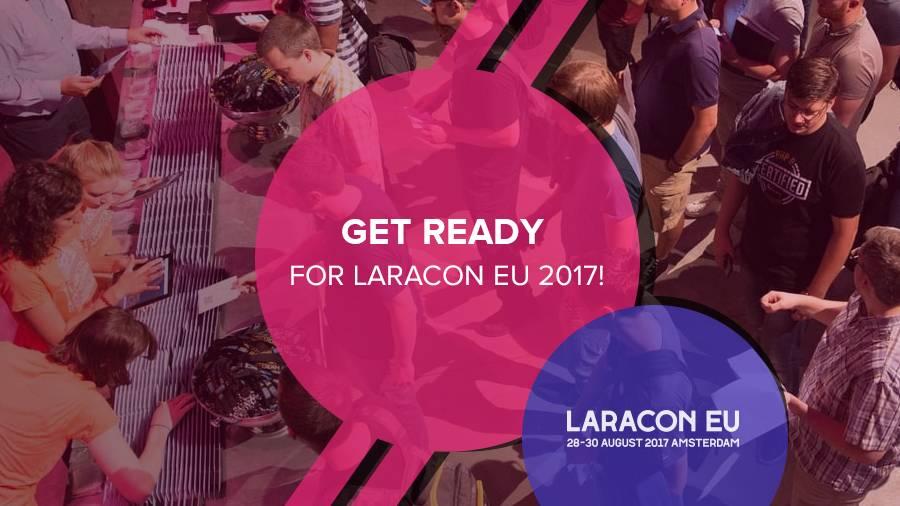 Are you looking to build the next BIG DATA Application?
Are you a developer who has a passion for building web-applications?
Do you use Laravel or want to start using it?
Do you want to meet the community members that help make it all happen?
Then this is the place to be, Laracon EU is the single largest gathering of Laravel developers and enthusiasts in Europe. It's a great opportunity to meet and learn from a diverse group of people that work in your space.
Laracon EU is a unique international Laravel event with over 750 attendees and It's the single largest gathering of PHP and Laravel developers for a multi-track experience of 3 days training, talks, and networking. Mainly aimed to Laravel Developers and Business Entrepreneurs who have a passion for building web-applications.
Laracon EU 2017 Event is happening on the 28th to 30th of August 2017, Venue – Amsterdam, Netherlands.
Featured speakers are:
Taylor Otwell (Creator of Laravel)
Evan You (Creator of Vue.js)
Laura Elizabeth
Pawel Lewtak
And many more speakers will share their knowledge and enthusiasm for Laravel this year.
Taylor Otwell, creator of Laravel, he will demonstrate and teach about the latest different skills and tools related to Laravel. Over the three days of the conference, you will hear lot about how Laravel is making development better and faster when it comes to building functional PHP web apps.
The entire conference is well organized. All the activities are performed according to schedule. Can check Laracon 2016 records. Which give you a complete idea of the conference. For more information about previous conference visit this website: laravel news.
Cubet Techno Labs is attending this awaited European Laravel Conference of the year, LARACON EU 2017, and we are Privileged to announce that we have become an Official Sponsor for the Event.
We are extremely excited to meet Laracon EU participants and partners who will be flying to Europe from all parts of the world, for this grand three-day Laravel conference.
Anoop George, Vice president—Sales & Marketing, Cubet Techno Labs will be representing to meet you at Laracon EU 2017. Together we can "ARCHITECT Your Digital Dreams To Perfection"
Mail ID: anoop.george@cubettech.com
Check out our works: https://cubettech.com/resources/case-studies/
So, Meet us at Laracon EU 2017. Be ready to attend great speakers. It will be huge learning exposure for you.
Other Blogs: