Why your Business needs a Chatbot , Get a Chatbot Developed Now!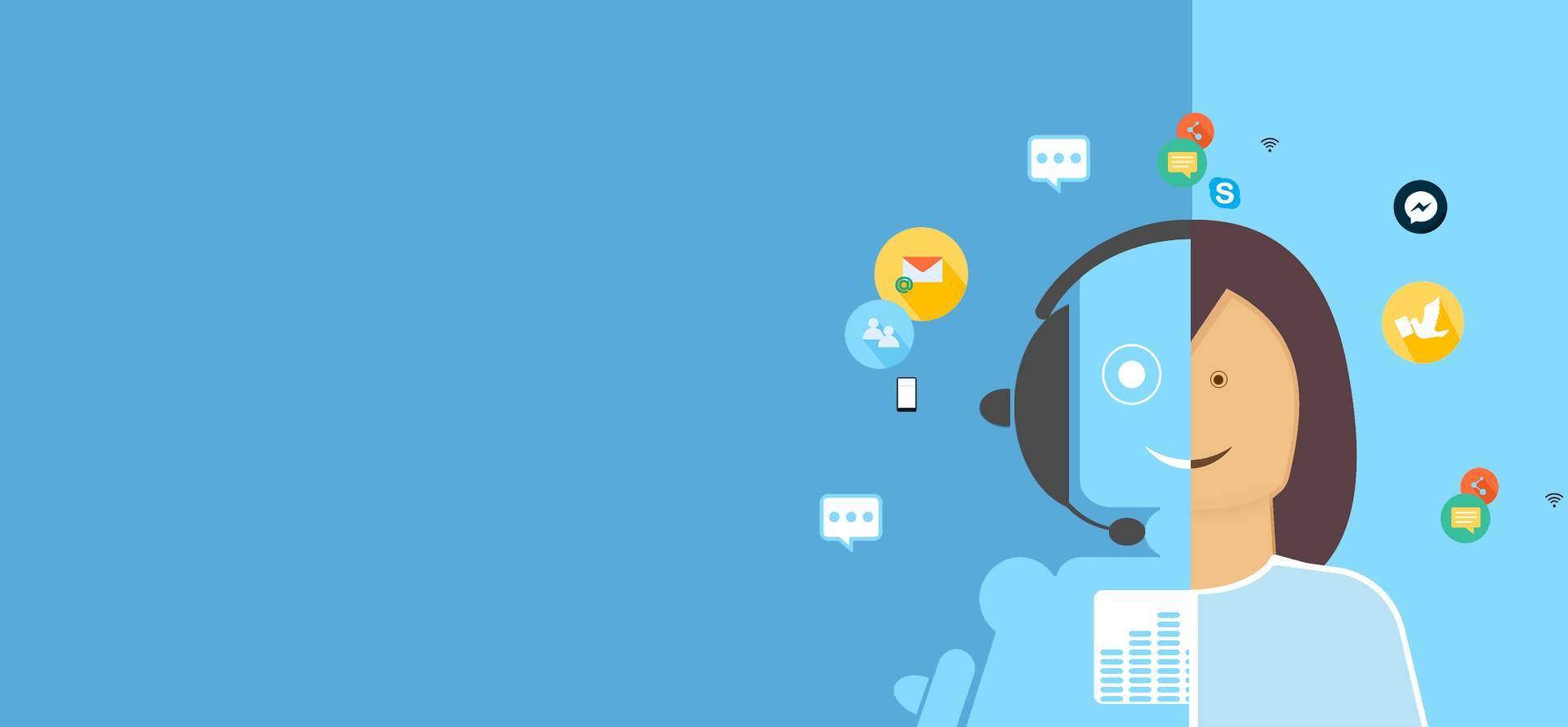 For businesses, it has become compulsory to solve the queries and quandaries of the customers to ascertain consumer adhesion along with the brand establishment. And just like the earlier times, man has looked to take avail of machines to abstract the constraints of human constraints. This time it is the customer accommodation industry which has been revolutionized, and the innovation responsible for this is chatbot. Chatbots are considered the future of customer accommodation and management.
Chatbot scale up your operations. It does not suffer from the limitations of a human agent. Where live agents can handle only 2 to 3 conversations at a time, chatbots can operate without an upper limit. By employing chatbot solutions to complement your human task force, your business can get the boost it requires entering new markets.
" We don't just help companies build bots, we create Remarkable Experiences. "
" By 2021, Gartner predicts that 40% of new enterprise applications will include AI technologies. AI and Machine Learning promise to solve a plethora of problems faced by enterprises today, from better decision-making to increased efficiencies and cost savings "
Design is at the core of what we do, and we know how to leverage the power of this new conversational paradigm. We won't turn your website or app into a bot, instead we will find and create amazing user experiences that leverage conversations.
Cubet support bot aggregates data to illustrate your customer experience journeys in real-time, providing a visualization of and pointing out the existence of knowledge gaps. Bot helps leading-edge analytics enable businesses to identify and address these knowledge gaps and optimize where needed, bridging the gap between consumers and brands
Feature of ALIS Chatbot
ALIS a chatbot created by Cubet, Want to know more: https://alis.ai/
Conversational bots
Can make self-service more human via our via technology that uniquely combines AI, NLP and Machine Learning technologies.
Multi-Language support
The chatbot platform supports neural language models for multiple languages.
Deploy in Multiple Channels
Built once and instantly make available on multiple channels like websites, Facebook messenger etc.
Interactive Smartcards
Don't be restricted to just text – make your bots expressive with rich interactive cards that can render rich data in button model generating a great user experience.
Multiple Industry domain handlers
Bot can be trained by running them through industry-specific domain handlers. Our Bots can handle linguistic, colloquial and domain-specific context (Banking, Insurance, Retail, Automotive, Healthcare, Education etc.) for more meaningful responses.
Real-time Analytics
Not just track who's using the bot and what requests are flowing through different channels – more importantly you can use the feedback from failed conversations to train the bot to respond better.
Automation technologies are taking over all the spheres of our lives, be it the development of smart cities, smart homes, automated workspaces or technologies like smartphones and digital personal assistants. With every new development, we are moving a step closer to a more connected and digital future. Industry experts are unanimous in their opinion that the chatbot technology is still in its infancy. We are only scratching the surface of what a chatbot-enabled future may look like.
One thing is pretty clear though, chatbots are here to stay, and their development will impact both businesses as well as consumers. The present implementation of chatbots in the customer service industry offers businesses a doorway to understanding the future uses of chatbots for different aspects of business operations. Moreover, it is only through trial can we discover innovative ways of implementing this technology further.
If you know exactly what you want, submit your idea, and we can start building your chatbot immediately. If you need help to come up with your chatbot strategy, we can assist you
Other Blogs: