Why remote development is a better option now than ever?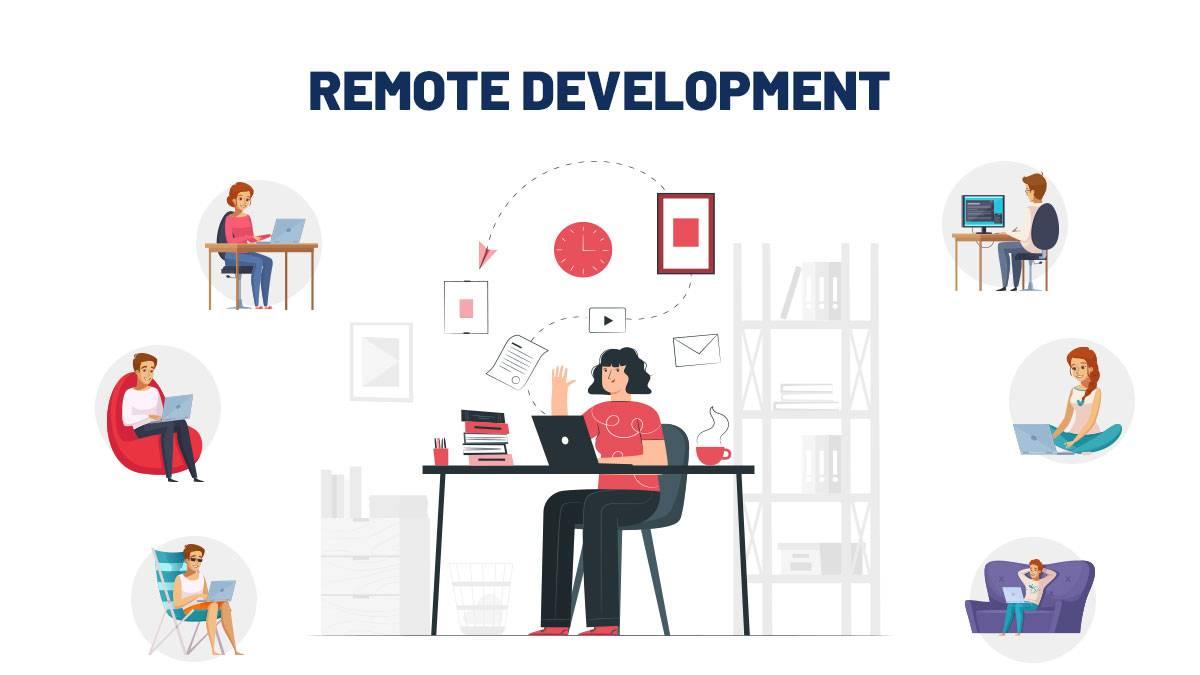 Due to the COVID-19 scare, most parts of the world are under lockdown. Economies are struggling so are big IT companies. Life has certainly changed in the course of time and remote work culture has been a major contributor to access work from home. With this new change, most people are adjusting to remote development and work.
Developers can work from any part and grow the talent pool. A recent study by Harvard business school found that remote workers are not only productive but also happier working in their space.
In the 2019 survey on tech workers worldwide, 32% of workers chose work from home options as the highest-ranking factor to choose a job.
With Covid19, remote development is now a better option than ever.
Benefits of remote work and development:
Productivity depends on time and person. Not everyone is productive between 9 to 5. Some members of your team can be productive at night or early morning. Remote development gives your employees a chance to choose their productive time so the results can be amazing for your company.
A web developer who works remotely does not require office space, computing equipment, and the cost of commuting. The money you save can be used in other overhead costs of business such as marketing and promotion.
The mental health and well-being of employees is a must for work. According to one study by PGI, more than 82% of employees reported lower stress levels, and up to 80% benefit from higher morale.
Thanks to technology, people are connected even at the time of the global crisis. There is a multitude of technology options available for remote web development that includes Skype, Zoom video conferencing, Zoho software assistance, and Google Hangouts. Team members in different locations can connect, share ideas, and work on any project with convenience.
How remote working affects web development?
Remote working is indeed popular with web development. Developers with the right skills are always in demand. From IT companies to well-focused tech startups, everyone wants to recruit developers for business. 
Web developers can command rewards and high salaries from the companies. Most companies hire remote web developers based on the rigorous test protocol as the companies look for the best recruitment options.
The remote development trend is surely going to continue by way of contract and freelance capacity in the future.
Growing trends in remote development:
Rise of the hybrid and remote-based companies.
Remote focused tools through which resources will continue to grow.
Gen Z employees expected in web development.
Focus on psychological health.
In brief,
Remote development or work is the future of business. According to the recent World economic forum forecast, remote work is the biggest driver for transformation. About 40% of employees are always used for some form of remote work. Millennials and older employees both favor the remote working culture. Remote development has been on a rapid rise over the last ten years. It is a trend that does not show any signs of a slowdown. Although most companies are yet to embrace remote development, the present condition has allowed hiring remotely and adapting to work from home culture.