Top reasons why Healthcare applications fail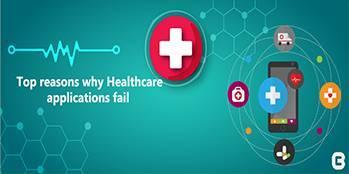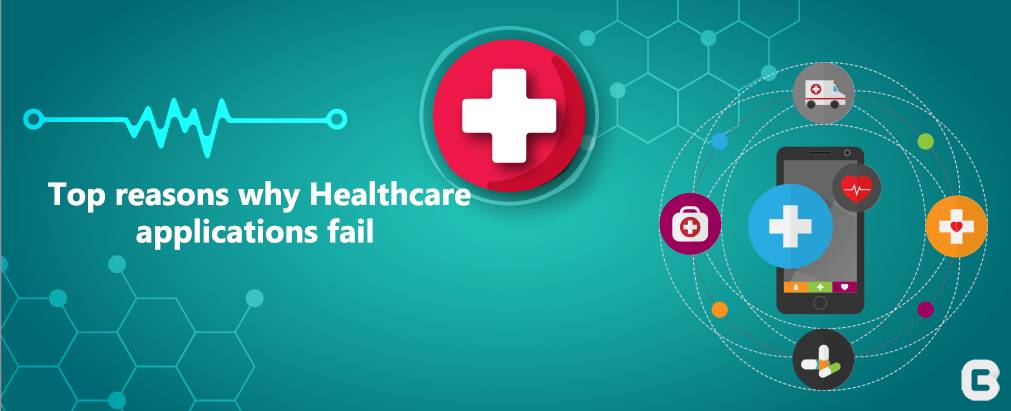 Among the myriads of mobile applications launched in the past decade, healthcare applications seem to be hogging the limelight for all the right reasons. As per the reports gleaned over the last couple of years, healthcare applications are spawned in the respective jargon at a positive rate of 25% per year. What is astonishing from the hindsight is that most of the pertinent applications are pwned with several technical and non-technical issues. As someone who is not directly involved with designing medical or healthcare applications, I would like to walk you through some of the customer or stakeholder concerns related to healthcare app development.
Lack of healthcare professional's coordination:
Gone are the days where people used to blindly trust a healthcare application that pops-up on Google Play or as a remarketing ad. You cannot expect a healthcare application to be a success, without involving a healthcare professional or not seeking his advice at any point of application development. Healthcare applications are usually dominated by processes like scheduling appointments with respective professionals or procuring real-time consultation via the application itself. It is imperative that opinions of the healthcare professional are incorporated into the design of the respective application to ensure ideal data workflow and connectivity of healthcare tools.
Ignorance of regulatory specifications:
Regulatory specifications like user data protection, FDA etc. are one of the secret ingredients to a successful healthcare application. Failing to meet these regulatory requirements can thwart its release on any renowned application platforms. The laws concerning handling of application user data are revised perpetually, it is eminent that you follow such changes closely as it can affect the development process.
Underestimating usability:
Usability is one of the critical factors that determine the success of applications, irrespective of its type. Healthcare applications can be a tad more complex or at least, can create an impression of complexity in user's mind. Considering this aspect, it is indispensable that you craft an application purely based on user's perspective. Just ensure that the users on your applications can efficiently achieve tasks without any hurdles.
Building a technology oriented application:
There are several factors to be considered prior to choosing a technology for your application. Developers might stick with technology that they feel more comfortable to work with. Giving the developer complete control of your application, without performing any research on the same, might help you to speed up the development process. However, the app developed in this manner, might showcase some glitches when challenged under a totally new environment. This can give rise to security challenges, application downtime etc. Alleviating such issues can be easy if you invest more time and energy, however, the end product might seem more like a work around application rather than the original one. You might even want to tag an elaborate support team with such an application, which may not be applicable with respect to your budget.
To sum-up, healthcare applications have never been spawned awesome, it takes time and the right amount of effort and thoughts, prior-to and post development, to bring life to your application. Include these factors in your thoughts and consider half your job done. Choosing the right healthcare application development company can one of the hurdles that you may face. This is where you need to shortlist the right professionals and by digging deep into their expertise and resources.