Nodejs development company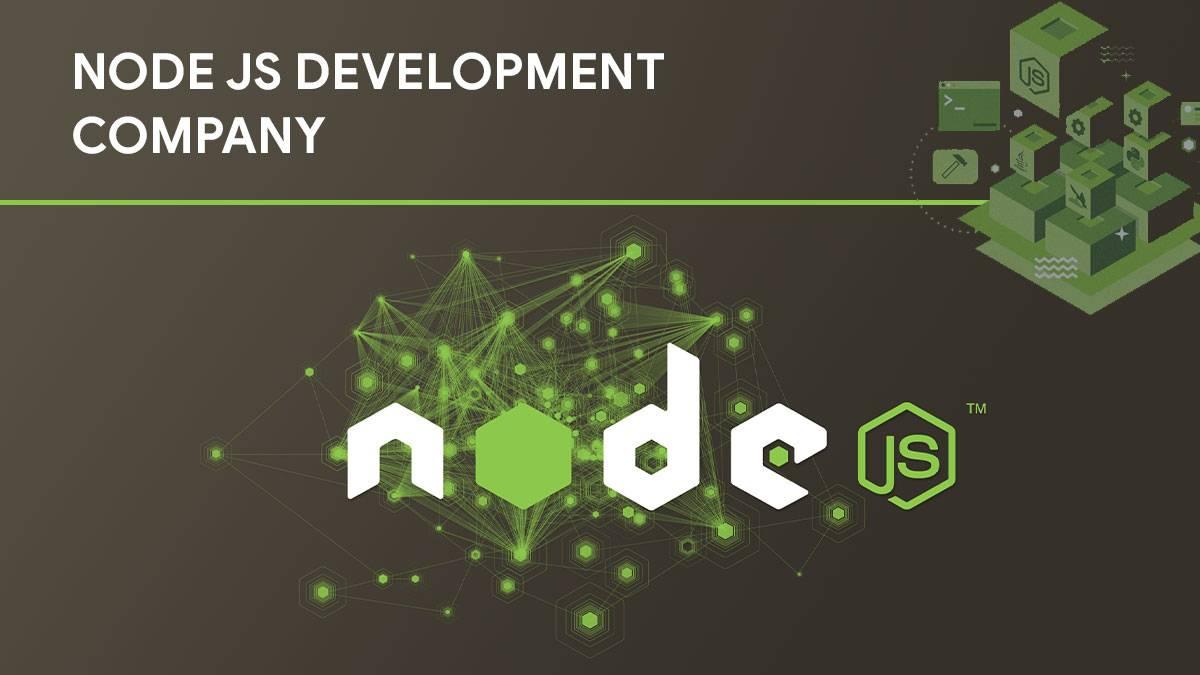 Nodejs development company works on technology with superior features that provide remarkable advantages to users of different technology stacks.
The technology has improvised and updated itself in these years. The development company offers complete scalability, server-side development, and parallel code execution.
It is the number one choice for most web developers. Nodejs Development Company offers many Nodejs development servers that developers can use for easy implementation.
Nodejs has already become a go-to technology for most front-end developers and big companies.
Nodejs development services
IoT app solutions
From intelligent learning-enabled systems to smart homes, this technology utilizes the potential of a neural network that creates applications with endless possibilities.
Custom nodejs development
The technology helps to develop a JavaScript-based and event-driven server that works on multiple platforms. It lets you seamlessly integrate with API and other codes for customization.
Nodejs API integration and development
It offers speedy execution with the right handling. It provides a cross-platform-running environment with a single programming base. The integrating and development process is easy to handle.
Nodejs migration service
It lets you migrate the apps you build on any technology on nodejs with the platform and runtime environment. It offers an uncomplicated migration process.
Nodejs website development
It provides complete reliability and scalability of the website. It offers integrated solutions with the best security and user functionality.
Real-time nodejs app development
It lets you integrate with the reactive and native framework, which offers complete flexibility. Expect a quick and speedy development with the technology. It provides real-time, responsive, and attractive mobile app development.
Nodejs plugin development
Nodejs makes it easier to install, develop and deploy plugins. It can be time-consuming with other frameworks, but this makes your job easier. You can enhance existing functionality with your website.
eCommerce solution
As nodejs is a JavaScript environment, it lets you develop scalable applications. It allows you to integrate with other applications and tools that are perfect for eCommerce.
Advantages of nodejs development
Faster applications
Nodejs is not only faster in testing but also in deployment. It cuts down the time to market and delivers short. It reduces the app development time as its lighter in weight.
Scalable solutions
Nodejs offers complete scalability for startups that are growing with time. It can handle load balancing and provides excellent real-time response for development.
Secure applications
It offers different security tools that help you to create a robust application. You can set HTTP security headers and instantaneous security tools with nodejs development.
NDA policy
Most nodejs development companies offer an NDA policy that ensures that your data is safe. It is to respect the privacy of data.
OnTime delivery
On-time delivery is the best thing that the company offers. It never misses any project delivery.
Cubet nodejs development
Cubet provides ground-breaking nodejs development technology that will help to scale your website. It builds high-performance and feature-rich server-side applications with an in-depth understanding of the run time environment. The company believes in the super performance, speed, and scalability of a website.
Why hire node js developers from Cubet?
Cubet not only understands your requirements but also makes sure you get the best out of their team. The team is adept in understanding of run time environment and knowledge of JavaScript.
With cubet's software product development strategies, you get end-to-end services for designs, development, and deployment of solutions based on AI and Machine Learning. They have complete knowledge of the nodejs framework along with the data protection feature because they understand front-end technology along with parallel programming. They have the right expertise in restful API with complete authorization.