No gym- How to stay fit during Lockdown?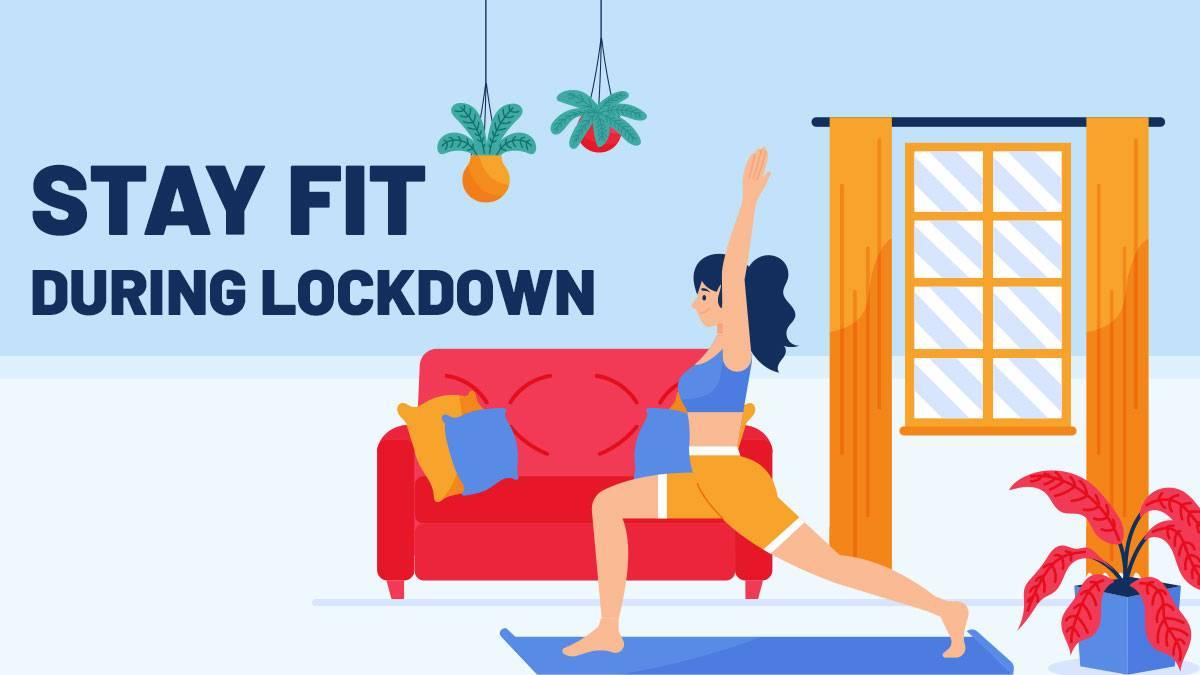 Isn't that so wonderful to see all the positive attempts into the lives of people during such an abrasive time? They are really finding some free-me times. Some nights hitting caroms, scribbling words, scanning novels, and of course baking aromatic cuisines with mind-boggling plating. It seems like the world is uniting in several ways. Though physical meetings and greeting have taken a back seat what about physical fitness.
Are you guys focusing on fitness during the times of COVID-19 lockdown? Or you have made your home as Gym? It is one of the finest ways to keep you away from negativity and a stressful environment. Though you aren't hitting the gym, you can still stay balanced and trained. You can bandwagon the concept of fitness solutions by unrolling yoga mats, squatting, lifting weights, gardening, cleaning, – signing, and logging all alone. Some or other ways it would reduce your calories and add shape to your lifestyle with utmost zeal and zest.
Sun Salutation – a powerful asana
Sun salutation is a globally appreciated asana that is incorporated with a sequence of 12 postures that holistically ensures flexibility into muscles and bones. It is considered as the best fitness regime to be practiced as a dare for super-fit gym-goers. It would infuse the right amount of energy with the benefit of detoxing that keeps you healthy and active all day long. You can try some video lectures, virtual yoga shows, buy yoga books and so to follow each and every asana with precise moves for better impact.
Running, Jogging or walking
If you are a smartwatch devotee, then probably you would be anxiously counting your calories and fat burns with daily steps to evaluate how your workout is going. You can daily set a goal and try to hit it beyond by pushing your limits. Challenge daily and count it often to stimulate your mind and infuse fitness into your body by strengthening your muscles. You can use some professional work apps that would give a prepared chart for a weekly workout. Believe me, after 12 weeks from now you will thank yourself.
Take Digital Lessons for workout
There are various fitness applications that come with chains of benefits. They provide fitness videos, live classes, and online diet plans. Furthermore, you can have a word with psychologists and psychiatrists to get tips on maintaining your fitness resolution. It is available on both Android and iOS. You can take a seven-day trial to test their offerings.
Dancing – a needful entertainment
Love to boogie? Isn't it a pleasure of sweating? It would maintain your heart rate and stimulates a good amount of stamina. Weight loss is another pleasure that you get out of dancing. Follow some Zumba apps to dance and workout on the beat for better results.
If you are a true fitness freak and want to reach out to every corner of the world as a fitness guide, we'll help you in preparing your own fitness application.