Mobile app privacy, a growing concern!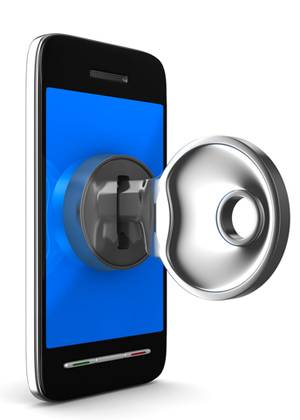 Now a day's almost all web internet activities that we do in a normal day on a desktop computer or laptop can now be done much conveniently on a mobile Smartphone device. With intelligent apps made for your every need, it is much easier now to access the web with your Smartphone. As the usage of smart phones and mobile apps become more and a more vital part in our daily life activities, the concern about the personal privacy of the user is also growing alarmingly. Many technology experts call a Smartphone by a name 'Tracking Devices' which is meaningful in the current scenario.
Mobile apps permissions are very difficult to understand, for example when you are installing a simple torch light app in your mobile device and if you read the 'permissions to access ' carefully you may wonder why a torchlight need to know your GPS location?, why it needs your phone contacts? And why it needs access to your mobile camera?
A Global survey done by GPEN finds that 85% of the mobile apps fail to provide basic privacy information.
A survey focused on mobile app privacy done on over 1,200 mobile apps from across the world has shown that a high number of apps are accessing large amounts of personal information without adequately explaining how people's information is being used. It means your privacy is at stake.
The results of the survey adds fuel to the discussions taking place worldwide on this subject and showed how these popular mobile apps go about collecting and using our personnel data. They also looked at how difficult it is for users to find privacy policy information about these apps. The results were fascinating and raised quite a few concerns.
Some key findings are:
75% of apps requested one or more permissions: The most common requests are for access to your location information, access to other accounts, your camera, and your contacts.
85% of the apps surveyed failed to clearly explain how they were collecting, using and disclosing personal information.                                                                                                                                                                                                   More than half (59%) of the apps left users struggling to find basic privacy information.
43% of apps failed to tailor privacy communications to a small screen: Problems with readability on a Smartphone or tablet included too small of a font size and excessive length and scrolling.
31% of apps requested access to excessive permissions: The permissions requested by some apps surprised users because it was beyond their understanding of the apps' functionality.
The most obvious problem is lack of transparency. App developers need to do a much better job of communicating the privacy policies of mobile apps. Users have the right to know what information is going to be accessed before downloading the app as well as while they are using it. The normal practice is that app developers get express consent before accessing such sensitive data as location information, phone contacts, call logs and photos. In an ideal scenario, before users download an app they would get a pop-up notification that briefly explains the type of data to be collected and those who are unwilling could decline to download, these are called just-in-time notifications, and they're intended to supplement privacy policies, but this most people neglect and don't read.
The authorities and the app developers must agree to see that more needs to be done to enhance privacy, a lack of trust by consumers could hurt the industry in the long run. The apps must be properly monitored at the entry point itself. Cyber crimes are alarmingly increasing worldwide, it is difficult to place limits on an industry that is just coming into its pace and gaining momentum but it is very important that governments and app hosting agencies come together to enforce strict guidelines to see how these informations collected by apps are being used and also to make sure that only necessary information's for app functioning are being accessed. Also accessing ones personal information without proper permissions is an insult to ones dignity.
While app developers will continue to collect data from you and they won't be completely open and honest about how they are accessing and using those data, there are options to keep your information more private and secure. The responsibility is on you to wisely understand the terms and conditions before clicking the download button.