Infographics – Angular JS Vs React Vs Vue- Which is the best?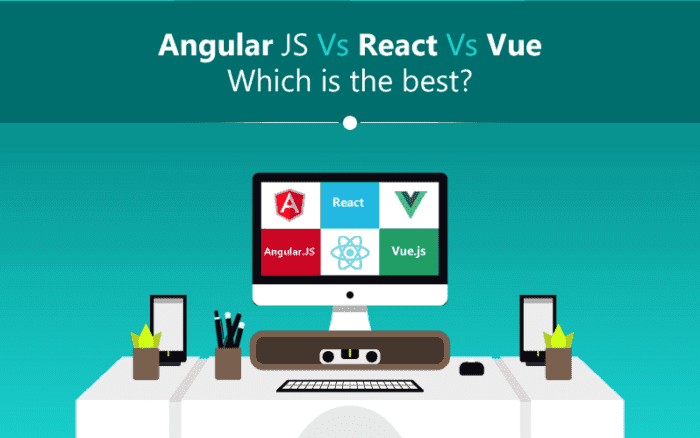 When it comes to major frameworks, developers run to Angular JS and React pretty quick, thanks to its ease of use and huge potential to develop the best mobile and web applications. But it seems like a new technology is hitting the screens everyday and hence the competition is huge! Vue.js is one among them which is garnering much attention among the developers lately.
So which is better? Let's take into consideration some crucial popular functions and features to compare the three.
Other Blogs: