Google Hangout Android App Update
The hangout android app from Google got a major facelift previous week and its set to win the hearts of many. The features or add-ons of the latest app were unveiled by Bradley Horowitz (Google+ VP for Hangout) on December 10th during the LeWeb conference in Paris. With the new features incorporated to the app, the company aims to make it fun as well as user friendly.  A close look at the app can also reveal some clues regarding how Google is planning to reshape it with time. Now let's look at some interesting add-ons and features tagged with the latest hangout android app from Google.
Once you have installed the new update for hangout, you can observe several interesting things. To start with, update comes with additional 16 pages of stickers together with stickers of Easter eggs. You can try typing "happy birthday "and observe what the new update has in store for you, depicted below is a relevant illustration.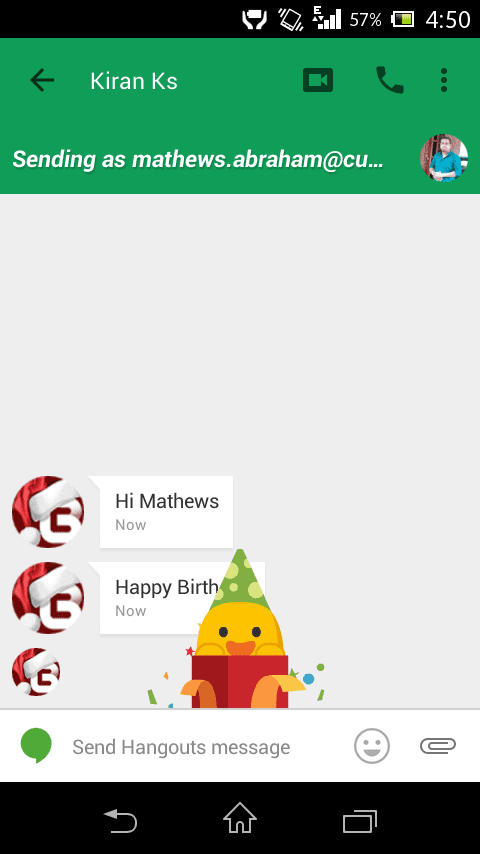 The option to add filters to the video chat is one of the other features that stands highlighted. Now, you can easily change the display for the individual at the other end to black and white, sepia etc. When the game is played on serious grounds, you have some exclusive features that portray the smartness of the newly updated hangout app. One among these is the, the option to share location instantly. Literally transformed, during a chat session, if someone is pops up the question "Where are you?" the app is set to recognize the question and will provide an option to share your location with one click. It is true that hangout has been tagging locations of the user, but what comes new with this update is that the search engine is literally keeping tabs on your conversation to sort out situations where it can help you to reply with a click or conveniently.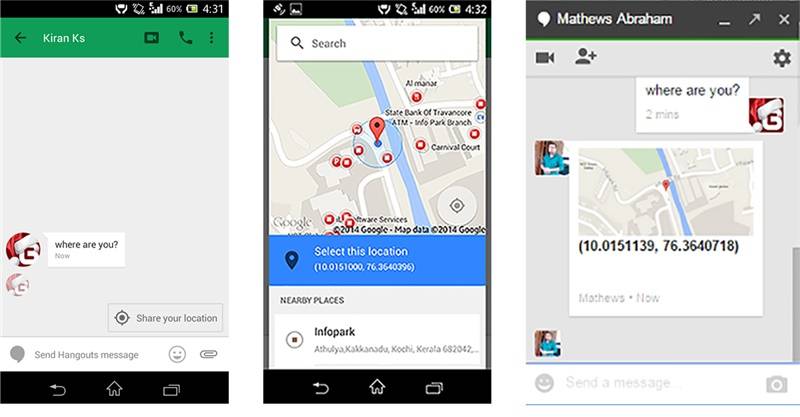 The Google is set to bring in more updates to this app and we could expect another smart move and related results soon. The fact that Google is parsing the conversation to help you to reply in a jiffy or one click is something that promises that Google is set to do wonders with this app in the near future. So be on the lookout for next update and if anything pops up, you can definitely catch it here.