Get Ready for Gitex, 2017! | Meet Cubettech @Gitex, 2017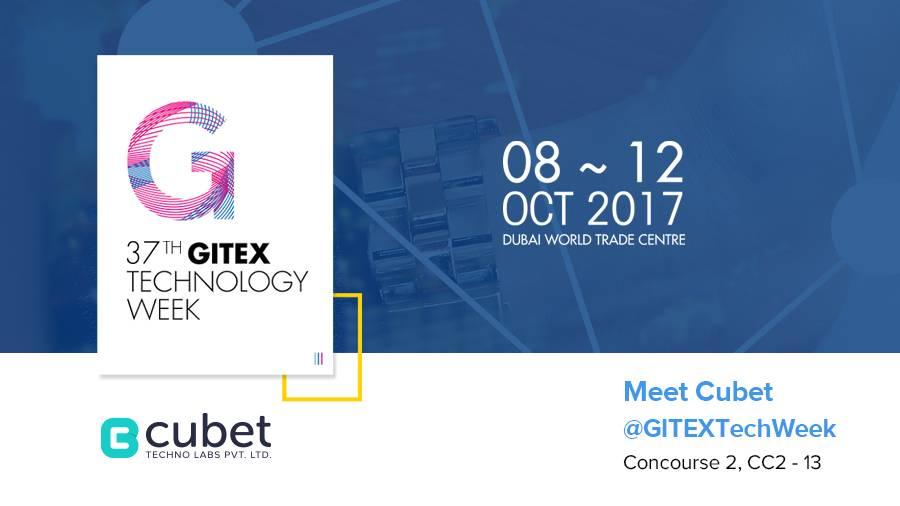 Transforming your Digital Dream to Perfection!
Are you ready to build the next Digital Era? Then Walking through GITEX, It is like walking through the future.
37th GITEX Technology week coming which focuses on the Information and Communication Technology. Gitex international conference is held at the Dubai World Trade Centre every year. This time, organizers of GITEX have announced 08 – 12 October as the GITEX Technology week. Many new tweaks and innovations have been added this time to attract more professionals.
Five-day event expects over 150,000 visitors and 4,500+ exhibitors enable to build business relations in the region and meet the investors and manufacturers that are shaping the future of technology.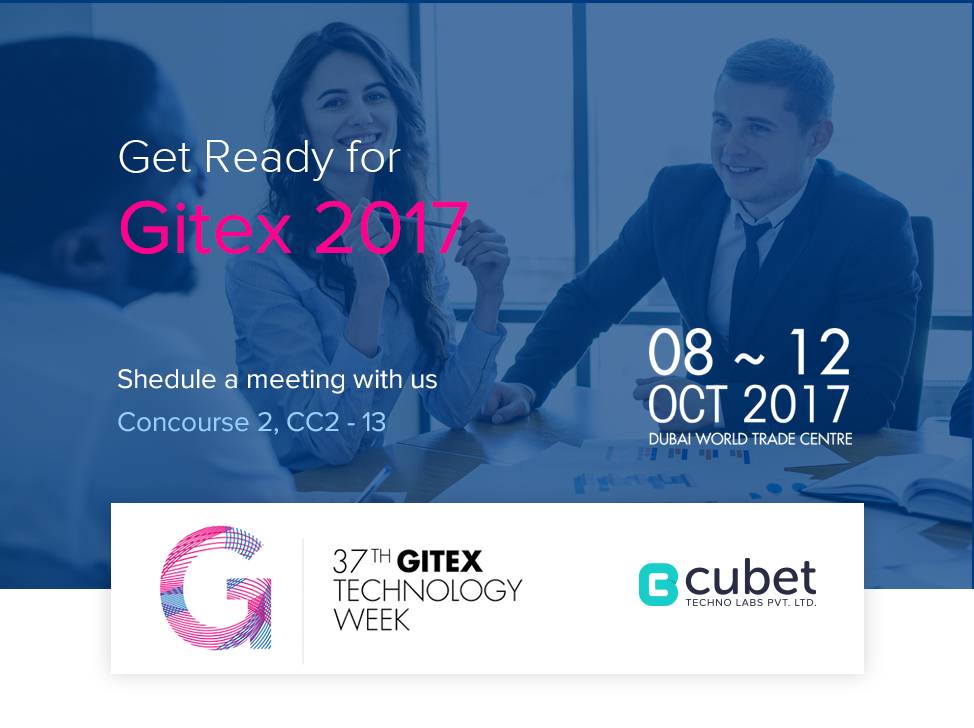 At GITEX, we will demonstrate our IT expertise and products that map best with your business. Our service mainly focused on Web/Mobility/IoT solutions. Enterprise Application Development includes App integration and software services. Enterprise Mobility Services includes iOS & Android Application Development, User Experience (UX) Design and Mobility Consulting. Internet Of Things Services includes IoT cloud platforms and applications, IoT connectivity and gateway development services, Data Analytics and IoT consulting services.
Now, we are coming to Gitex Dubai 2017 to provide customized business solutions for industries such as Ecommerce, Healthcare, Retail, Banking and Finance, Manufacturing, Transportation, Education, Oil and Refinery, Hotel and Restaurant's, Food and Beverages, Hospitality, Real Estate and Start-ups as well.
Read below to know in more detail about Cubet
Our in-person meeting will help us to understand you deeply and suggesting the finest solution. Fix a meeting with Cubet Techno Labs @Gitex Technology Week 2017 here: cubettech
About us:
Cubet Techno Labs is a Digital Engineering company, helping to architect your digital dreams to perfections. Formed in 2007, Cubet has been focussed on SMAC Development and consulting that helps enterprises and on-line businesses go from ideation to execution. They always had a great emphasis on FOSS front end and back end technologies including Server Side Applications like Laravel/Magento/RubyonRails/Drupal, JavaScript Frameworks like Vue/Node/Angular/React/Meteor and Mobile app technologies- iOS/Android/React Native as well as cloud deployment on AWS. There is a dedicated team of UI/UX/HTML developers, Project Management and QA team to support all projects and ensure bug free releases. Please also feel free to check the git – where we have built JS frameworks as well as Laravel-Cassandra/Mongo integrations for handling big data: Cubettech GIT
Know What We Are Capable Of:
Latest Technology Solutions We will showcase at Gitex Technology Week 2017
Internet of Things
Augmented Reality App Development
Virtual Reality App Development
GPS Tracking Solutions
E-Commerce Solutions
Custom Mobile App Development
Set up Remote Development Center (Offshore Set up)
Hire Dedicated Developers
To learn more about Cubet, please visit: http://cubettech.com/

So if you are looking for the best web, mobile and software development solutions to grow your business, do drop by our stand Concourse 2, CC2 – 13 to strengthen your business. Or Pre-Fix a meeting with us at: cubettech
Fix a Meeting with Us
Other Blogs: