AI in online streaming service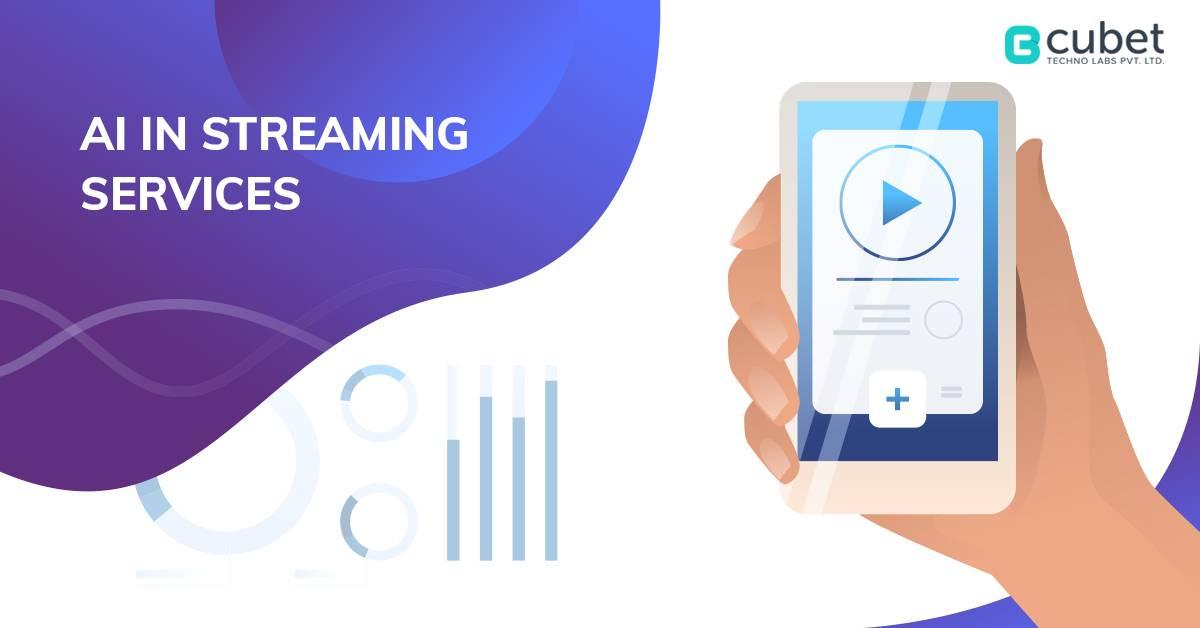 Artificial Intelligence has a massive influence on the broadcasting scene, media, and amusement industry. Big and small players are seen hustling to use AI in the most distinguished manner. AI-enabled services have surged the profitability of businesses to an unprecedented level. From recognizing clients to realizing their needs, marketers can now sneak into their clients' personal preferences.
The OTT industry is booming and making huge profits with this personalization of brands/services. From content discovery to content editing to video indenting, AI contributes majorly to selling online content and establishing perfect user engagement in the streaming media industry. So basically, what makes AI so powerful and influential.
Artificial Intelligence(AI) is a computer science branch meant to design machines by empowering them to replicate human reasoning and problem-solving skills. AI helps machines learn, reason, and analyze previous data to fetch the most accurate results, just as humans do.
Find out the impact that AI makes on businesses.
OTT Giants Strategies and its Impact
Digital platforms evolved, and businesses recognized endless demands to meet the end-user experiences. This enabled webcasting and live streaming brands to develop fully automated solutions. However, they experienced a significant block while finding ways to harness AI on a large-scale basis to leverage technology to the maximum level.
Eventually, OTT giants like Netflix made it possible. Netflix adopted a strategy that was not only advanced but scalable, secured, and reliable networking solutions that acted according to user needs. Netflix utilized an Energetic Optimizer that enabled the exchange of information with better technology. Similarly, Microsoft, Amazon, Google, etc., have cloud-based video conveyance channels. AI plays a vital role for each of them. With the AI-enabled cloud-based services, these business giants could capture a significant market share across the globe and create dominance in taking control of user engagements and consumer behavior.
Learn more about how AI plays a major role in developing the OTT industry.
AI's Role in Shaping the online streaming industry
As businesses empower their sales with the latest trends and technologies, some interruptions arise during live streaming. AI helped to find out these loopholes and offered real-time solutions. Some of them are as below.

Content Recommendation for better user experience
AI facilitates streaming media to deliver relevant audio and video recommendations. For e.g., Netflix has AI-powered technology with a recommendation engine. It possesses wonderful knowledge about digital consumption habits. Like the kind of movie genres or web series you like watching, and this pops up with similar streams that are genre-specific, and indeed, you would never ignore! With this, Netflix claims to save nearly 1 billion a year via integrating an AI-powered recommendation engine into its platform.
The robust AI-based recommender system filters the user browsing history, search terms, age of video, etc., to increase personalization and user engagement. Similarly, YouTube's powerful AI-driven recommender system picks up relevant ads based on historical data to develop exciting ads you would like to watch while streaming any video content.
Video Indexing
A video content indexer that uses AI can anticipate consumers' needs and make video content more actionable. Hence, this enables a sharp increase in user engagement in online video platforms. Moreover, it aids in extracting speech and visual metadata from videos to improve the search experience. With AI technology, users can unlock valuable video insights and make content more noticeable which further boils down to gaining a higher monetization value for the videos.
Prevent copyright infringement
This is one of the scalable aspects of AI technology. Like content tagging, an AI tool can be utilized to identify if any copyright violations are taking place during a live video streaming. However, leveraging this kind of AI is still on the papers of research records.
Automated object detection & User Privacy
Machine learning has further empowered AI solutions. OTT players can now identify objects at a faster rate and interpret streaming content. They can monitor harmful content effectively and protect user privacy to a great extent. The technology integration has enabled streaming platforms to interrupt any live stream breaching its community standards.
Final Thoughts
With the digital data floating around us in affluence, the online streaming business holding a significant share, especially video streams alone, will consume 82% of the total internet traffic by 2022. From content management to sophisticated recommendation frameworks, AI has influenced the OTT world and will keep up with the same in the years to come. The streaming media ecosystem will continuously evolve, bringing in significant innovations.
At Cubet, we combine the intelligence of a system and the logic of human engineering and create reliable enterprise solutions that amplify value via advanced data management strategies and solutions. Get in touch with us to build your next AI project!