9 Key Pointers to Build a Successful Website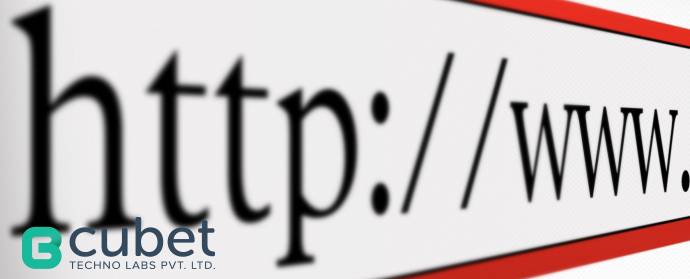 There are nearly around 500 million websites in today's online world. Going online with a website has become very common and is not a luxury anymore. In today's competitive world, going online is one of the best things you can do to reach new customers and gain good business. There are lot many questions that pops up in someone's mind when thinking about building a new website. Here are few points worth consider making your new website special, engaging and constructive.
1. Establish the objective of your website
The objective of your website must be clearly stated, Is it to sell items from your traditional business that does not operate on the Internet or strictly from your online store? Or is it to inform people about something? Or is it to get customer information so you can get leads? Your goal will determine all other decisions in starting your website
2. Engaging Design
It is often said that you "should not judge a book by its cover", we are all regretful of doing this the majority of the time! For this reason, it is so important that you have a website that is immediately appealing to the eye. The design should have a neat layout and instinctive navigation so that the user can find exactly what they are looking for on your site.
3. Choose Domain Name
Your domain name is your website address on the internet and gives you an online identity of your brand. It is very important to opt the right domain name for your website, it's a valuable part of your business identity and is an important marketing tool that can help customers to find and identify your business. Think before you choose a domain name because it is not something that you can change easily afterwards, it should be short, easy to remember and must tell people what to expect from your website. So spend a considerable amount of time choosing the right domain name.
4. Mobile Optimized
Think about how your customers interact with your website, it's not surprising that research show mobile internet usage is set to grow massively by 2015 with an increase of 20% from 2011. It is more interesting and this means the number of mobile internet users will overtake that of desktop users during this time, so the need of a mobile optimized responsive website is clear. A website will look and behave differently on a 15-inch laptop monitor than on a 5-inch smartphone, responsive design takes these differences into consideration to ensure that the user experience is always optimized and it gives freedom for your customers to interact with you on any desired devices. This is where responsive design comes in handy.
5. Usability
Our world is getting busier day by day and therefore it is not wise expecting the patience from the user or the visitor to stay on the site for a longer time if he finds it difficult to get what is seeking for. A website must be developed in such a way that the user must find it easy to navigate and grab the needed relevant information. The visitor or the user may of course look for an alternative option if he finds it difficult to get what is seeking for. Therefore, the website must be designed in a way that is simple, user-friendly and easy to operate.
6. Content Management System – Easy to add-on or Refresh Design in Future
The content is the key to any successful website and it is very important to make sure that the content online is up to date and relevant to current business scenario. The content management system will give the option for the website owner to modify, manage the content of the website without being a programming savvy, it is not advised to rely on a web developer to take care of basic content update. These systems being very user-friendly will help the website owner to keep his online space updated and this in turn will help him to win more business.
7. Security of the Website
Websites are unfortunately prone to security risks and this risk is growing with time. It is very important that the users should feel safe using your website, especially in regard to leaving their information.. On business websites that sell products, there should be a secure form to leave important information such as credit card numbers. There should be an easy medium for customers to ask questions and leave feedback. It's well known that poorly written codes creates security issues, therefore all the software testing guidelines must be met before going live and thereby giving a safe, pleasant experience for your users.
8. Search Engine Optimized
SEO is the method of analyzing and constructing websites, so that they can be discovered, analyzed, and then indexed by various search engines. You can have the best looking websites online, it can be creative with the most gorgeous look and feel, but it won't mean much if you don't get visitors. In today's competitive online world it is very difficult to build the expected online results without putting effort into Search Engine Optimization. The biggest aspect of search engine optimization is selecting the appropriate keywords for the site. The keywords selected must be based on web page relevancy and number of times it appears and these keywords will act as the entry point into your website.
9. Engage in Social Networking
Social media is gaining huge popularity in recent years, as it is the easiest way to reach huge number of customers in widespread geographies and also enhancing the company presence quick on search engines. Therefore, to establish an effective online presence, it is essential to work hard and spend on the top sites, such as Facebook and Twitter. Even if you are just at the planning stage of your website, start the social network activities by making friends with people who have expressed interest in your industry, start by being personal and helpful. Later on, when you are about to launch your site, you will have a ready audience to share your new business thoughts and website.
Hope you people found this blog informative and you will follow these pointers while developing a website for your business.