7 Dos and Don'ts for Laravel Web Development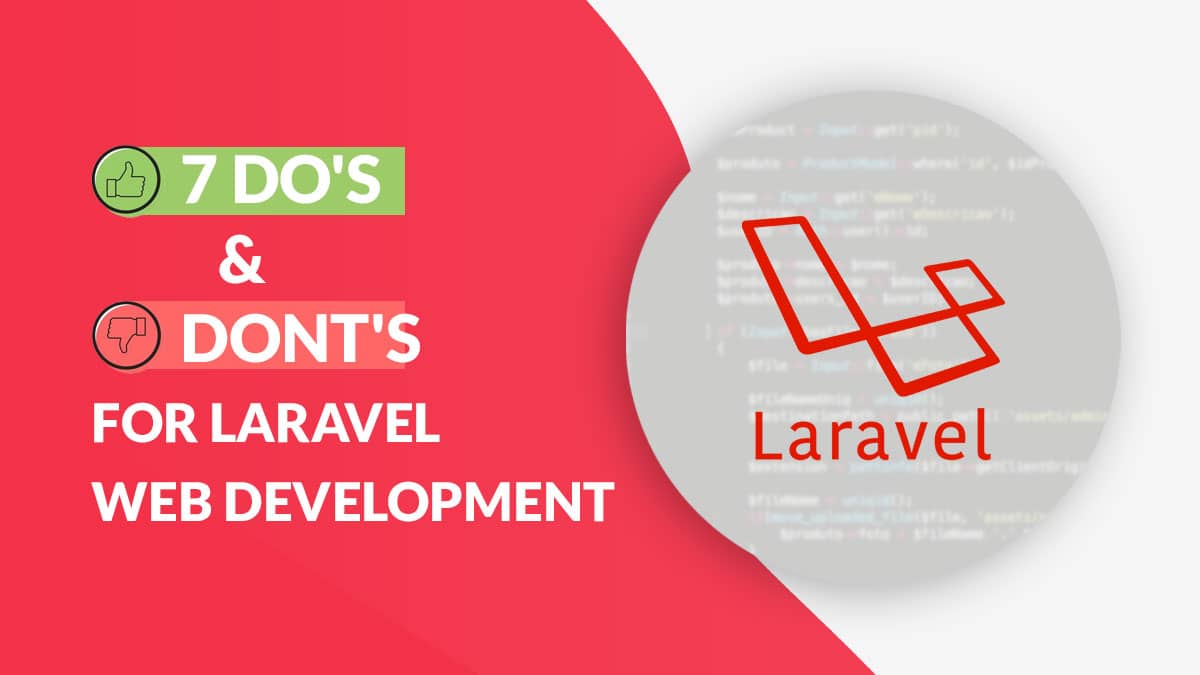 A section of PHP developers loves Laravel for writing clean and debuggable code that works nicely. This is a PHP Framework that has got popular for its amazing features. To begin with, Laravel, it is needless to say that you will code better as you would gain more experience over time. Still, this write-up will help you as here are seven useful tricks that you should remember during Laravel web app development.
Use Local Scopes to Query
Query scopes might excite you if you need to write queries repeatedly for your Laravel project. The scope is an efficient method in your model by which you can add database logic to get rid of it. You can extract a part of queries from the model and reuse them somewhere else in your model.
Laravel Fixes The Most Common Technical Vulnerabilities
Laravel app development supports popular cache backends, and it is designed to use a file cache driver, and it also supports multiple cache configurations. As a developer, remember to fix the technical vulnerabilities before delivery for security issues.
Laravel Jobs Are Compelling, Utilize It
Looking at the recent trends, I would say Laravel has all the possibilities to offer you a promising career. The rapid growth of the Laravel community proves that Laravel development is in high demand. Well maintained, decent documentation and ease of learning are pretty helpful for the beginners.
To Avoid Big or Bad Queries, Use Relationships
Every Laravel developer has created relationships several times. A proper grasp on it is necessary to avoid different issues while running. You can avoid joining queries or extra queries by picking one from different types of relationships.
Avoid Updating As There Are Minor Issues.
Not only Laravel but PHP platforms, in general, have issues regarding versions. Laravel web application development sometimes becomes a critique due to this. To upgrade the framework version is troublesome as there is a lack of continuity between them. It requires a highly skilled developer to upgrade; otherwise, the whole system may stop working. This is why my take on the upgrade would be to keep it intact to avoid complications.
Never Forget To Set The Application Key.
Fix the application key after the Laravel installation. If you installed via Composer or Laravel installer, it has already set by generating command. The key is 32 characters long, and you can set it in the environment file. Without setting the application key, user sessions and other encrypted data will not remain insecure.
Don't Forget To Remove Development Variables And Arrangement.
Since many developers/ servers are using your application, you should remove all the development variables and configurations because of security risk. If any of the sensitive credentials get revealed, the intruder will gain access. Therefore, be careful about the source control repository.
To conclude, I would recommend this is a wonderful framework with interesting features. Learning this skill will never disappoint you as far as career prospect is concerned.