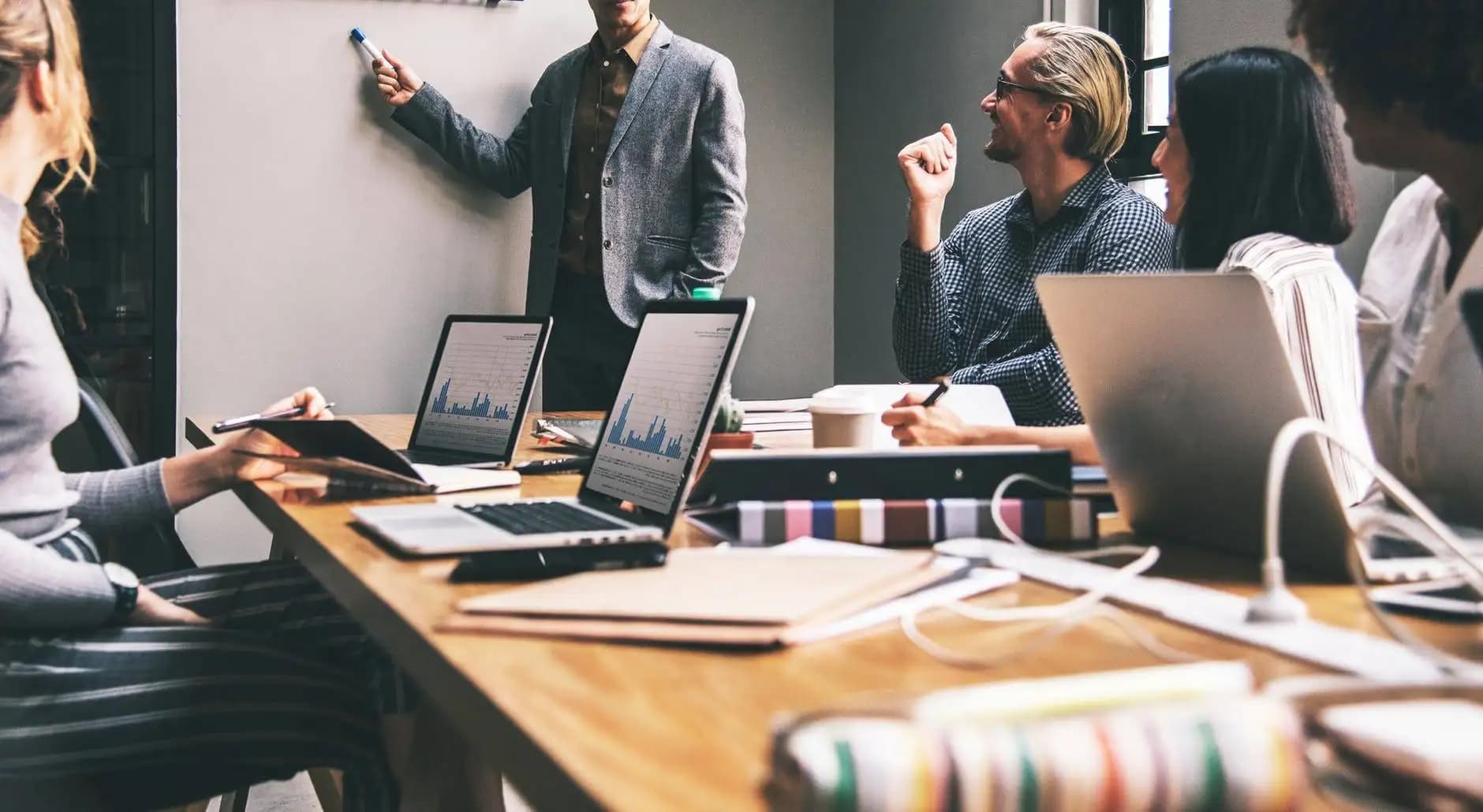 We empower your business ideas to gain digital competitive advantage.
With over a decade's experience in Information Technology, CUBET helps our customers to understand their options, make the right changes and get fit for the future to achieve their goals faster. Software development isn't the hard thing, but understanding how a product would be accepted is indeed difficult and requires experience.
We understand your business, challenges, bottlenecks, and GAPS to make sure every angle is considered. Our team then analyses options and best practices that could be implemented without interfering with your workflows. We work with our customers to define their strategies, business models, technologies, and techniques needed to address complex challenges, learn faster, and move smarter.
Our experts at CUBET visualize your business and goals strategically and perform technology road mapping and market research to aid decision-making. This enables us to provide result-oriented technical advises to businesses for all latest technologies like AI, Machine Learning, and the Internet of things.
We empower our clients to test an idea, analyse target audience, and base development on evidence, rather than assumptions. Strategically approaching a project thus helps our clients save time & cost on software development.
Assess, define, and tailor the product strategy:
Envisaging a product is essential as it helps identify some unforeseen issues ahead of development. CUBET through its brainstorming and research sessions with the customers tries to define an end-to-end vision of the product, requisites on achieving the product strategy and creating the big picture in terms of what the product will become.
Evaluate the economics of multi-channel deployments:
Customers want their products visible on multiple platforms, but it is necessary to understand the use and engagement of the target audience. CUBET helps our clients understand the economics of multi-channel development and the necessity of choosing technology and infrastructure suited based on requirements.
Define objectives, timelines, & budgets:
A well-planned project or product would meet its end objectives and reach the customers in time. It is often necessary to understand what the business model is for each project and the maximum spends expected. CUBET defines objectives inline with customer expectations and sets product launch in stages so that the customer has enough time to meet results and manage the overall budget properly.
Optimize the software development life-cycle (SDLC)
The SDLC cycle revolves around plan, design, build, develop and deliver where exists the possibilities of identifying elements that affect the development cycle and improving the process. It also calls for actions to be taken at these development stages including assessing your end product against the market competition and analyzing artifacts including the strategy that affects usage. Optimizing an SDLC cycle involves identifying gaps and marking them as backlogs so that you have a checklist that needs to be completed as soon as your current objectives are met. Another aspect that we often do is analyzing the ways in which users experience your application and then use insights to drive further development. Conducting frequent QA audits at each stage enables us to avoid unknown gaps and leaving them to the end customer to discover. We always believe in staying updated and use technology to its best by implementing new and improved ways of creating software efficiently.
Manage customer-centred innovation
An often forgotten concept by development companies is the end-user who is intended to use the application. We always try to keep the end-user in mind while designing software which helps us deliver a product with the maximum impact. Most of the applications that we have developed for our end customers either start-ups or established companies has seen appreciation because we never left the 'users alone'.
By Strategically consulting for our end customers, we make sure we check all known and unknown issues, identify gaps for improvement and develop not just something error-free and attractive, but a better usable product which is developed after analyzing and evaluating the conditions.