Why do you need to Partner with an App Development company that has successfully pushed over 600+ Apps?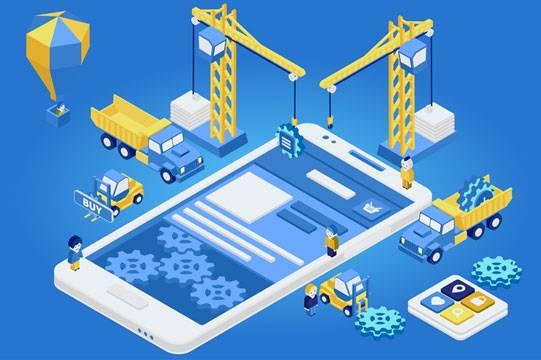 We are quite familiar with the power of applications to supercharge businesses. Aren't we? With the increasing popularity and usability of applications, it is no wonder that we see such a long list of App Development companies around us.
Now, if you own a business and are looking for an app development company to get your application strategy in place, how will you do this?
Prior to indulging in the nitty-gritty, let's understand what some common challenges are while selecting the right app development company.
Partner with the App Development Company that has pushed over 600+ apps!
Cubet Techno Labs has been in the IT industry developing and maintaining apps since 2007. We have been recognized as one of the Top 10 App Development Company by AppFutura and have developed over 500 applications with 600,000+ customers in the UK and US.
When we receive a query for app development, our first attempt is to understand what led our customers to approach Cubet with their app development plans.
This begins with understanding their problems.
Most of our customers we engage on a day-to-day basis share their major concerns regarding app development. If the off-the-shelf, ready-to-use apps are the problem for most of them, some complain about the lack of attention and support they receive from other mom-and-pop software houses in the industry.
As most of these app development companies follow the typical onsite-offshore model, there is a high risk of communication gap and misunderstanding during the project cycle. Further, the app development methodologies and models used during the development phase can also create issues between the customers and the development team. In the absence of a well-devised application development model, our customers have quoted instances when they had to drop the project and move on despite facing huge financial loses and grievous consequences.
Choosing the right partner in the form of an app development company is very crucial for successful outcomes. The selected app development company should be able to understand your niche requirements, convert them into a useful solution and support it.
Reason #1 – Abundant samples
So, the first step is to search for their samples of work. If your chosen app development company has done it for over 500+ applications, getting a sample is not going to be an issue. These samples can be in the form of case studies or other materials that can help you to understand their app development processes and development methods.
Reason #2 – Customised Approach
Each application need is different. If your selected company has successfully developed over 500+ applications, you know they have not taken the ready-made apps and given those out to their customers.
Reason #3 – Technical Skillset and Expertise
Reiterating the above point, if your development team has the right skillsets then nothing is going to stop you from getting that app live on time. Partnering with the right team for your app development not only benefits you during the development phase, it can also come handy during emergencies.
Reason #4 – App development Methodology
Following the right app development methodology guarantees faster development cycle and retains customer loyalty. It is here you need to ensure that your chosen IT partner values Quality Assurance as important as other stages of the development cycle.
Reason #5 – Commitment & Personal Touch
Your app is your long-term dream. Partner with a team who understands your emotions and goals associated with it and works with you to give life to your dream.
Are you ready to make your choice?