Why Is Custom Software Solution Important for Your Business?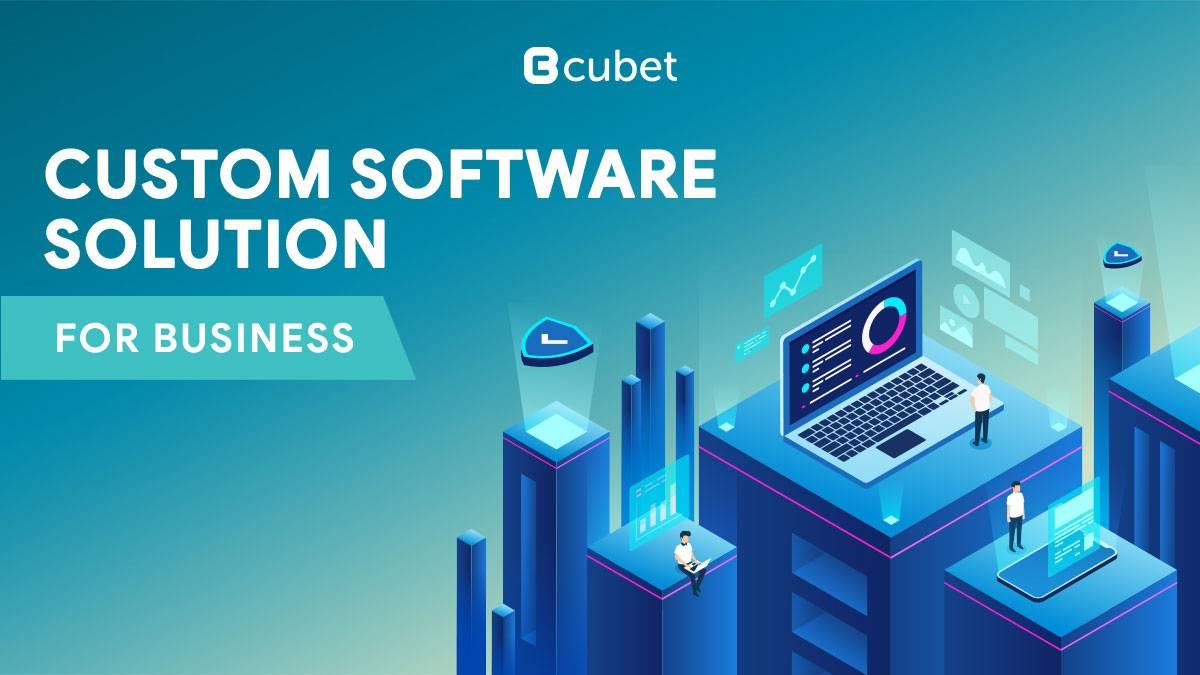 In today's world, if a business is not leveraging the benefits and power of digital technology, then it's unlikely that it can grow and remain relevant against competitors. This is because digital technology has become an essential part of every business and marketing strategy.
There are mainly two approaches for a business to use digital technology solutions in their business process, either by using a third-party ready-made solution or by building a custom software solution. Both approaches are widely used but their applicability is different and needs to be carefully studied. So it is important to define the feasibility and long-term goals before making a choice.
Software development has evolved at a rapid pace and transformed into a multi-billion dollar industry. According to market growth, the spending on IoT hardware, software, systems integration, and data and telecom services grew from $235 billion in 2017 to $520 billion in 2021. The main drivers are the increasing adoption of smart devices, robotic process automation, computation and prediction for industrial operations, machine learning for predictive analysis to help lower costs, smart home appliances with internet connectivity, wireless sensors & actuators that connect anywhere & anytime and more efficient business management systems.
As businesses are always looking to improve their productivity and efficiency in their processes, it is no surprise that they have started to embrace technology in a big way. Software solutions have been the preferred choice of businesses because they provide the maximum value at a minimum cost. However, choosing the wrong software solution can potentially lead to more problems than it solves. Here are some essential considerations that you should keep in mind before adopting a custom software solution for your business:
Specific Solutions For Specific Requirements
Whether it is software that can automate business operations or helps you deliver services to your customers, those ones need specific software solutions to address specific requirements to make the best of the existing options. Off-the-shelf software cannot fit the gap between personalization and customization. Custom software, on the other hand, leverages the power of SDLC (Software Development Life Cycle) to narrow down business requirements and provide tailor-made solutions to win customers.

Improve Customer Satisfaction
The custom software development service market is predicted to grow by $31.76 billion from 2021-2025, and rightly so. More and more businesses are switching to custom software development to improve customer satisfaction with advanced personalization and user experience. The growing demand for customized solutions for clients coupled with a surge in startups across the board is just some of the major drivers of growth for the custom software development market.
Customization can become the key to winning through cut-throat competition. A Mckinsey report shows how 71% of consumers expect companies to deliver personalized solutions, and 76% get frustrated when they don't find it.
Custom software is designed:

To meet organizational needs because it targets and addresses the unique problems that SAAS or off-the-shelf software can't.
To offer features that help improve business processes and make your process fit for commercial solutions.
To offer complete authority and control so that you can scale and customize the business efficiently without any dependency.
What is an End-To-End Custom Software Solution?

Custom Software Solutions denote Creating, developing, deploying, and managing software solutions according to the client's needs. The best thing about end-to-end custom software is that how it can meet your organization's specific needs better than an off-the-shelf product.

Pre-Packaged v/s Customised Commercial Software

Packaged software offers access to everyone with the same features and services. It provides similar functionality, that can't be modified flexibly and lacks control over its feature alteration.

Customized software, on the other hand, is designed specifically for your company, and offers complete scalability. Moreover, it has a competitive advantage as it is more cost-effective because they are designed as a specific program. As a result, you pay for only the required features and services without wasting resources on additional hardware or license fees that you will never use.

How And When To Invest In A Fully Custom-Built Software Solution?

Custom software solutions are perfect for your business if you need to provide unique and personalized service to clients. If pre-packaged software don't define things clearly for your business, then it is wise to invest in a custom-built software solution.
Working with customizable software solutions has its share of benefits and refines the success you want. Also, your business will enjoy below advantages:

Instead of juggling from software to software, you can get end-to-end custom-built software.
Automate and streamline daily activities that help smoothen business processes across various channels.
To optimize business services and improve business efficiency.
Increase workforce productivity and groom business growth.
Benefits of Custom Software Solutions:

1) Scalability
Custom software solutions allow business operations to be more scalable and flexible. Being scalable, it can adapt well to all your business needs and can decide whether you want to include or leave out the features. Due to its customizability, it is more efficient than pre-packaged software solutions. As a result, software developers can scale up or scale down custom apps, resulting in increased productivity.

2) Seamless Adoption
When software is developed to suit a business's or brand's needs, keeping customers in focus – specific problems will have unique solutions. The features of bespoke software integrate organically into your business operations to increase customer satisfaction and loyalty. Besides, the seamless adoption helps save your time and effort in the integration process.

3) Security
Tailored software solutions undergo intense analysis and best practices, and a lot of testing for hidden risks and issues that might occur. Thus the chances of intrusion, security breaches, and data leaks are reduced to a minimum, and performance, reliability, and data security are taken to a maximum level.

4) Productivity & Efficiency
Custom software is built for your company's specific needs and processes. The applications, tools, and automation will be integrated so employees can use them without hassles.
Most companies often need help integrating off-the-shelf software solutions for business requirements. If the integration doesn't go smoothly, the processes may become complicated, causing errors and reduced workflow. As a result, there can be a loss of productivity and time. However, custom software solutions ensure complete productivity and efficiency.

5) Data Visibility
Custom software provides an accessible way to consume data, which helps to make informed business decisions. Companies still need to use spreadsheets and other documents, making analyzing the data arduous.
Also, off-the-shelf solutions may not collect and analyze the data – in the way the business needs. However, when you implement custom software solutions, the data becomes instantly available.

6) Efficient Cost-Optimization
You can optimize the budget for developing custom software if you balance various factors, such as planning, adapting technologies, and methodologies. Most importantly, by choosing the right technology partner who can understand your vision and goals, the right cost optimization can be achieved. In a custom software development approach, the initial cost optimizes over the period getting you long-term benefits and value addition.

How to create a solid plan for Custom Software development?
Planning and implementation are vital when it comes to adopting a custom software development approach. You need a skilled team who has experience in developing software and knowledge of the industry. Planning is extremely crucial as proper planning can help the team provide better solutions with quality assurance, while proper execution ensures better results after the completion of delivery. Not just this, but also keeping in mind the unique requirements of your business along with achieving results at desired timelines seem to be quite challenging for most organizations, however, if you opt for these services from an expert team like Cubet, most of the risks can be mitigated.

How can Cubet help in your custom Software development project?
Cubet is a global product development and consulting company offering cognitive solutions and custom software development services for micro to macro enterprises. With specialized teams, we are able to offer end-to-end support services according to the client's inclination and budget.
We're a committed team of skilled professionals with extensive experience in app development. We work closely with clients to strategize, build and deliver apps and features in rapid development cycles.
Cubet also plays the role of a technology consultant where we help businesses to create solutions designed for successful user experience. Whether a business needs to improve efficiency in the process or increase the ROI in business, we can help you to enable digital technology with confidence.