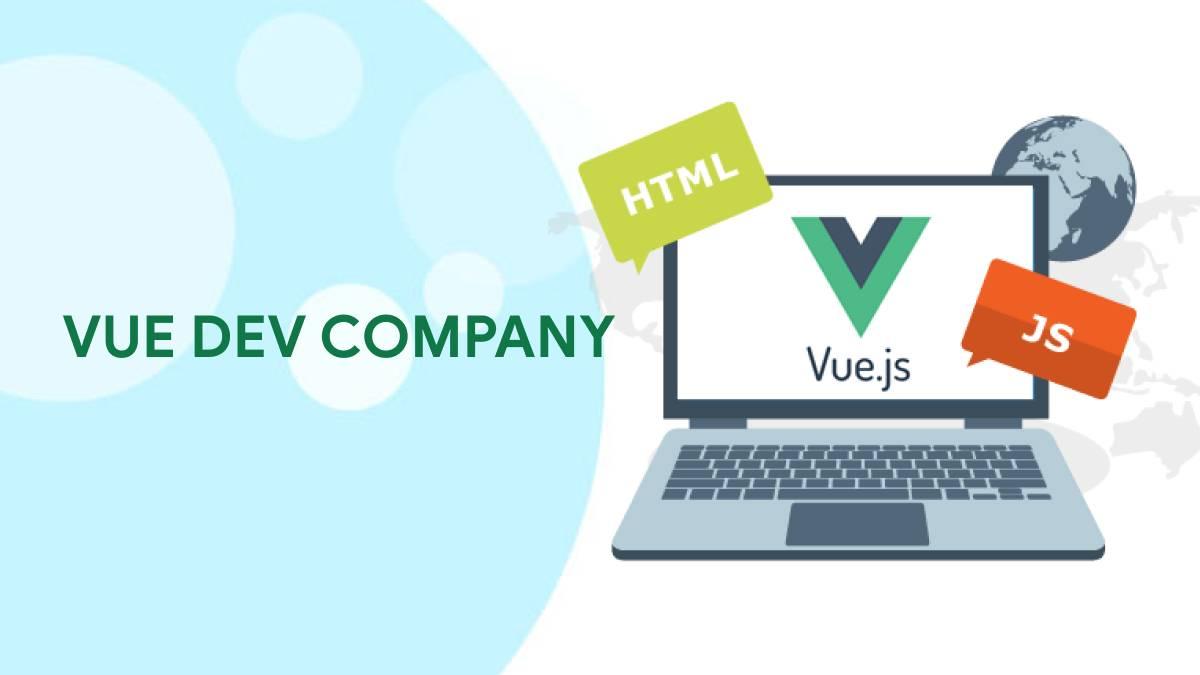 Vue.JS development services are aimed at creating the right design, deployment, and testing of custom applications. It helps to deliver many front-end technology solutions that are used for developing scalable and robust applications.
By hiring a Vue.JS development company, you'll be able to get your app build within a specified time frame and assurance of quality. It offers a progressive framework, which is designed to create a rich and intuitive user interface.
The technology offered is not only adaptive but completely versatile. Most Vue.JS development companies help large-scale organizations and enterprises in building and developing real-time and dynamic applications.
Vue.JS development is an open-source JavaScript framework that is getting popular in the world of application development.
Our Vue.JS Development Services
Custom Applications Development
The custom application development services make sure that you get the best for your app. You'll be able to get an end to end web support from the initial consultation.
It gives you a way to get involved in the planning process of final Vue.JS web app support. The customized web support is essential in the initial stages of web or app development.
Single Page Application Development
Single-page applications have many advantages, among which UX and good speed are a few of them. It offers full control over the markup. Vue.JS has become the most preferred choice for single-page application development.
It ensures a quick response time. Single-page applications have gained popularity because of advancements in web protocols and browsers. It also uses API revolution that helps to define business logic in the development process.
Third-Party Integration with Vue.JS
Vue.JS is a stable and progressive framework. It can help with third-party integration to the embedded Vue.JS. It allows developers to integrate with other third-party applications or copy a non-Vue.JS code to the Vue.JS framework.
Our dedicated team of Vue.JS developers can provide simple third-party integrations. Integrations with different web applications and codes help to save time in the process.
Modernization & Migration
The initial consultation offers end-to-end web development services. With our modernization and migration services, you'll not only get the benefit of seamless third-party integration but also outsourcing.
When you outsource the Vue.JS development services, it will allow you to leverage the power of a complete framework. Vue.JS developers optimize new features, which help to improve the performance of application or web development projects.
Vue.JS Consulting
Comprehensive consultation makes sure you get the best out of our team. For any help related to the development of the application, we will provide you with instant answers.
Our expert team of developers will help you at any hour. Most new developers get stuck with the framework, which may seem complicated at the beginning. With consulting, you won't have to worry about the development part.
Support and Maintenance
Web development is not an easy task for a new developer. But, we make sure that you get full support from our expert team of developers. We provide a comprehensive range of development solutions, but also offer complete support and maintenance to all our clients.
We are always happy to address different queries. Client support is our priority, and we are still ready to help.
Vue.JS – Advantages
Simplicity and ease of use
The best part about the Vue.JS framework is; you don't have to struggle to understand. It is simple and not complicated, unlike other frameworks that are available for app development.
Simplicity is perhaps a part of the Vue.JS framework because developers with a basic understanding of HTML and JavaScript can work on the framework. Juniors and designers can get started with the Vue.JS and understand it. It is relatively more comfortable to use and does not take much time to learn the framework.
High Performance
Vue.JS framework weighs around 23 KB, making it an incredibly lightweight framework compared to React, which is 43 kb. Due to this reason, it provides features that are not only impeccable but also amazing.
It ultimately ushers the user experience in single-page applications. It also helps to speed up pages of other user interfaces. The startup time is less, and the working time is also reduced.
Fast & secure
Vue.JS framework cuts down the time to start with the process. You can just set it up and start coding. It means that the minimum viable product can be made faster as compared to other frameworks.
The reactive nature of the Vue.JS and its components makes it more widespread. The flow of data is efficient throughout the process of virtual DOM. It not only improvises on the performance but also provides added functionality.
Less time to market
Time is money, and for a lot of clients, time is vital for every hour offline. If a particular framework takes time to build a scalable application, it will cost money and time.
Since Vue.JS framework is easy to use, it becomes easy to get products out in the market. The applications can move to the market more quickly compared to other frameworks.
Quite flexible
Vue.JS works on component-based flow, which means it's quite flexible and stable. The flexibility features allow users to write templates in both HTML and JavaScript files.
It helps the developers to understand other frameworks like – Angular.JS and React.JS. As its flexible, it proves to be extremely beneficial for developing different applications which run from browser support.
Two-way data binding
It works on the two-way data binding or communication as it works on the MVVM architecture that makes it easiest for handling HTML blocks with different JavaScript codes.
It also has excellent community support. With community support, developers don't face coding issues. The two-way data-binding feature offers a big free performance, which is more accurate. It ensures faster web development with d on-time project delivery.
Cubet – The Right Choice for Vue.JS App Development
Cubet offers Vue.JS app development services that help you to build scalable applications in no time. Vue.JS is an advanced JavaScript framework that was initially designed to build single-page applications and UI.
Being an open-source platform, it works with an adaptable architecture. Its key focus is on declarative rendering and component composition.
Before we get to the performance stage or results, we understand the customer's business market. We are well versed in optimizing the best resources and digitally transform an organization.
We create exceptional apps that are highly profitable. We look into your business from an all-inclusive viewpoint and try to address the entire business process.
Our company offers a distributed service branch that helps address different elements within the product creation plan.
Our expertise reaches out to customers that crave our products. We offer services that blend into your active lifestyle. Cubet is the best choice for web application development as it moves ahead with technological advancements leaving behind static websites.
Cubet is the right choice for Vue.JS app development as it offers the perfect platform to develop applications for mobiles, tablets, cross platforms, and advanced web applications.
Verticals of Vue JS Web Development
Retail & OpenCart
E-commerce stores always work on the competition. But, Vue.JS development offers robust E-commerce solutions that help to scale a website. Not only eCommerce and market places, but the framework also provides the best features in different auctions and reserve auctions. Apart from this, expect social commerce solutions for your eCommerce website. It helps to build a sustainable eCommerce store.
E-Learning Solutions
E-learning solutions are the need of the hour. Most students prefer online training because of the flexibility of timings. The framework offers a range of E-learning solutions that include online training applications and learning management systems.
It includes online courses and corporate learning portals. It helps you to build comprehensive E-learning applications and web software.
Social Networks Solutions
Another powerful vertical offered by the Vue.JS framework is social networking which is a primary need of any business today. Without social marketing, you'll not be able to sell your product or turn lead into sales.
The applications with social connectivity developed by the Vue.JS framework include different social networks and communities. It also lets you collaborate with blogs and Wiki pages.
Travel & Tourism Solutions
Vue.JS framework offers customized solutions for the travel business. It helps to improve the return on investment and reduces the operational cost in the industry.
A successful travel portal requires a framework that is quick and performance-driven. Vue.JS offers excellent UX, which helps to enhance the effort.
Logistics & Transport Solutions
The vue.JS framework is result-driven and focuses on a complete solution. The software development services for transportation and logistics offer to manage daily workflows. With logistics, it often becomes difficult to control the flow.
Besides, it also helps to give you a great return on investment. It offers feasible solutions for all transportation needs.
Media & Entertainment
The media and entertainment industry requires a comprehensive promotional strategy. The development services offer online promotion and solutions along with social networking development tools.
It lets you distribute media content with the latest trends. Media is one industry, which requires a constant update, and the framework is as effective here.
Healthcare App Solutions
Health care applications require superior functioning. Especially applications that are based on readings. Vue.JS development services are specialized in developing E-health care solutions with continuous mobile healthcare applications.
Most health care providers prefer an application to a website. It helps to provide the best features for healthcare. The efficiency offered by Vue.JS is unmatched; it helps deploy an interactive application that improves patient care.
Banking & Finance Solutions
Vue.JS framework provides custom banking and financial software solutions. It gives software deployment services for increased operational efficiency and agility.
With application support, it refines the process of paying, investing, and buying. It utilizes the latest technologies that help banks and financial companies gain a competitive edge. It helps to build a sustainable relationship with customers.
Automotive Solutions
Innovation helps to build scalable websites and applications. Vue.JS framework helps to build mobile applications that support the automotive sector to be more sustainable and cost-effective. It leverages the benefits of smart solutions and optimizes the whole working process.
Our Process
We follow a well-defined and streamlined process for the delivery of applications and services.
Step 1: Post Your Requirement
Once you post the requirements our team will get in contact with you within 24 hours to understand your needs in detail.
Step 2: Discuss Project Feasibility
We come up with an engaging model with estimated costing and the timeline for the project's delivery. Once you approve the project, we start initiating the project.
Step 3: Choose Engagement Model
You can choose the engagement model as we allocate your project to the expert Vue.JS developer. The team performs the work depending on the SLA. It also depends on the engagement model you choose.
Step 4: Deploy Team
On initiation of the project, the team performs testing for bugs and errors. The quality analysis team communicates with the Vue.JS team. If there are issues and errors found, the team then makes the necessary changes and rectifies the project's errors.
Step 5: Sign-Off and Start
There are no setup fees; once the project is ready, it is delivered to you. There are fixed deadlines and budgets for the said project. You'll also get the dedicated support of the vue.JS project manager.