Ups and Downs of working with a software development agency that no one tells you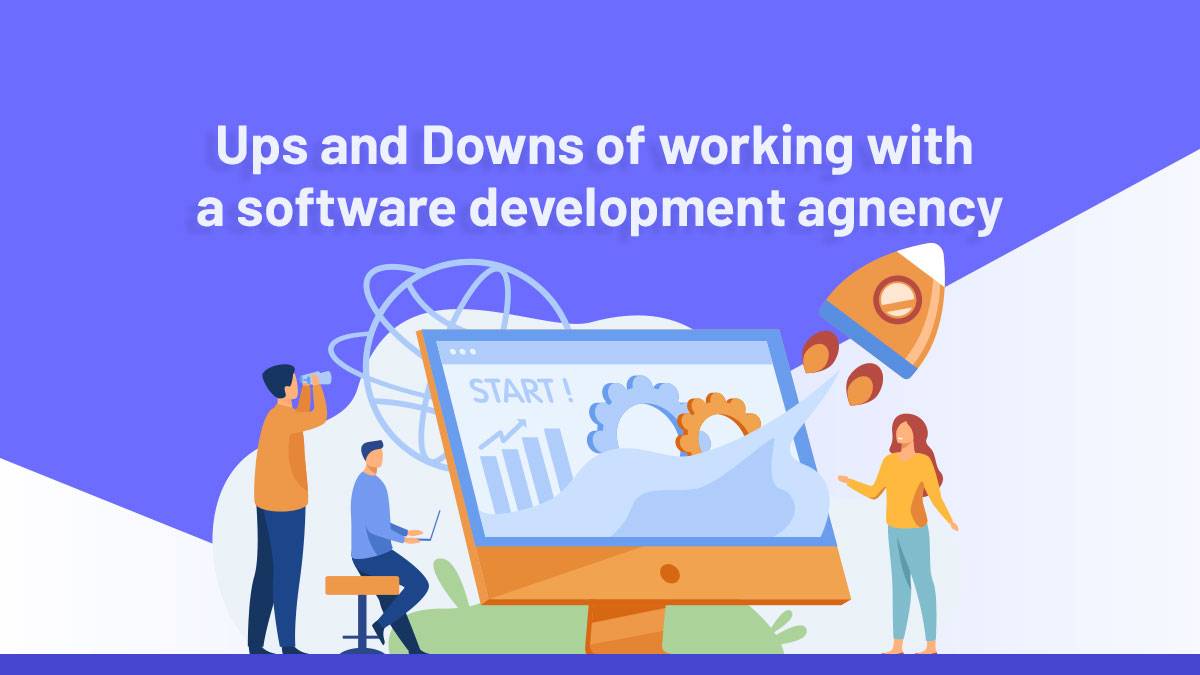 Working with a software development agency helps to improve your business efficacy and reduces the time to market your application. You also need to collaborate with a company that offers you cost-effective solutions with high quality.
With custom software development services, there is a considerable risk involved. Some software development services affect your product or application before launch. Thus, it is important to know about the ups and downs of working with an agency.
Advantages or Ups of working with software development agency:
You'll be able to optimize the costs, especially in the nearshoring option. Compared to working with a local agency, this is a cheaper option. You'll be able to pay upfront for the application and project and that'll help in cost optimization.
Working with a software development agency is time-saving, as you don't need to recruit new staff for the development of the application. Developers working in application development services already have a good experience in software development.
An agency uses the task control tool that helps to reduce the amount of time needed for meetings and those results in more efficient work. Time zones normally do not create a problem for communication.
There is a low risk of losses when you work with custom software development services. You won't have to pay extra money for purchasing equipment, renting office space, and managing employment contracts. Most software development agencies work with the time and material model.
There is no significant barrier in communication as there is no cultural difference. Good English skills are required to collaborate with a reputed software development agency. So, there are no language barriers globally.

Pitfalls or Downs of working with software development agency:
There needs to be clarity and maintainability in code quality challenges. Maintaining the code quality for an application requires certain expectations and benchmarks. With a new software development agency, there may be code quality challenges.
If you fail to communicate about your application development project, misalignment on the project vision can creep in. A software requirement specification (SRS) can be a good starting point that gives the development team clear insights into the requirement.
If a single developer does not manage the project, it affects your application. This is indeed the biggest downside of outsourcing. The back and forth of resources can result in a discrepancy in the project. While collaborating, make sure a few developers stay consistent.
When the contract is not in place, it does incur monetary losses. The same thing can happen when you work with a software development agency. You'll have to pay a huge price if there are loopholes in the contract.
Non-availability is a major issue when you opt for different application development services. Due to differences in languages or cultural differences, your project may suffer. Non-availability is a major pitfall of working with an agency.
To end with,
Working with an agency comes with its share of pros and cons. You need to optimize the resources well so that there is no issue while developing your company application or software. Make a good choice based on quality, communication, and price and choose the right software development agency.