Top web development trends of 2020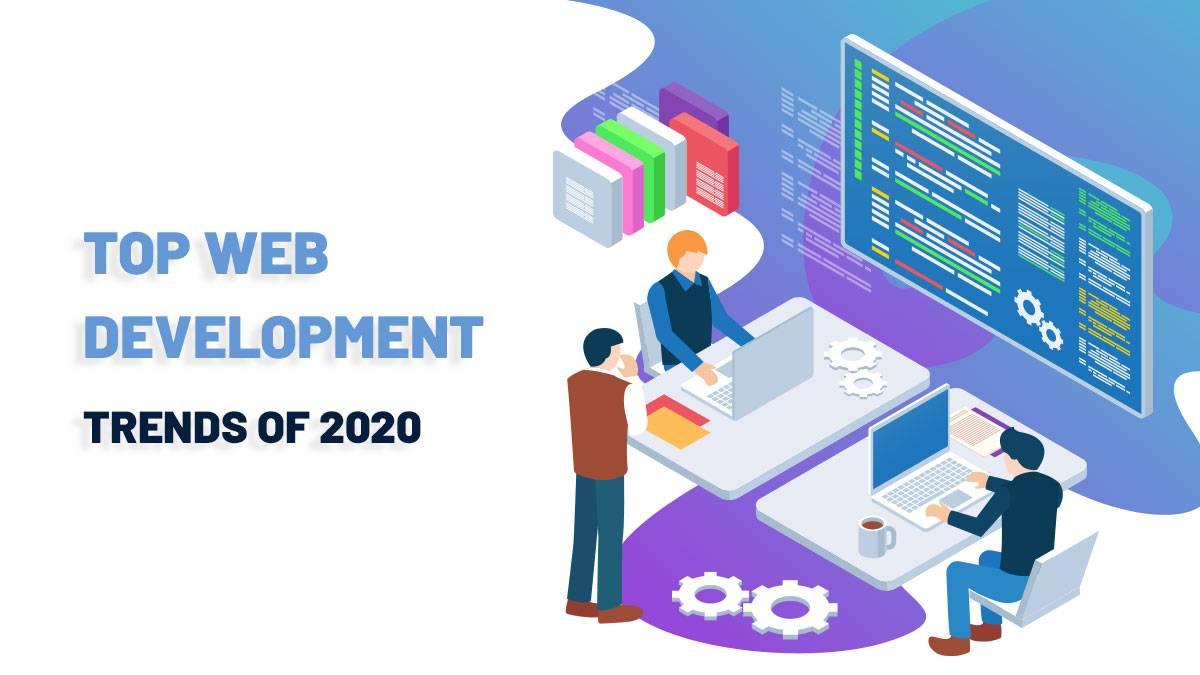 The world is brimming at a quadruplet rate due to the evolution of technology. This has made it essential for every business to create and maintain an online presence for brand visibility. That's the main principle to outrank the competition and become one of the leading companies. Besides that, website development is a dynamic field. It involves the classic trend of advancement for Brand Resonance and responsive interaction. Over the years, this kind of innovation has leapfrogged and brought a next-gen intuitive approach for trusted results.
So, here we have discussed a few of the top web development trends of 2020 that promises for an exponential outcome.
Push Notification
Push Notifications is one of the most engaging touchpoints. It leverages to conduct online marketing for targeting the demographics. Side by side, it also improves the recognition of any brand. Various YouTube Channels, Websites, and web application development have installed these features. It helps in avoiding spam messages and conduct customer-centric interaction at every level. Thus, you can try these functionalities to engage the users. Keep them connected with push notification for a long term relationship. This is how you can increase their brand loyalty.
Ghost Buttons
Ghost Buttons is a powerful way to enhance the usability of app development. It is often a step towards minimizing the gaps in user experience. These are transparent and empty buttons and comes with a short text 'watch video' 'world tour'. Developers code to arouse the curiosity of users. It often attracts them with its minimalistic effect. When a visitor starts hovering around the button, it will impact your dwelling time. That's why it created a lot of buzz in marketing with development trends.
AI & Chat Bots
AI & Chat Bots are the most popular and major branches of digital development. It contributes to influencing the trends of web app development services that hold vast potential for problem-solving. Along with that, it can analyze deep consumer behavior and delivers a human-like experience. Thus, it has replaced the support manager and caters to every visitor with a 24*7 availability saving the resources of the company. Google Assistants, Siri, Alexa, and vacuuming robots form a part of AI. It provides comprehensive support to every industry verticals right from tracing patterns in the medical sector till preventing cybersecurity threats.
Motion User Interface
Motion UI has brought an advancement factor for the web app development company. It encapsulates the ideas to the motions, graphics, and illustration that delivers a top-notch user interface. Also, maintains a library of animations and slideshows that display the most focused data by using 3D objects, videos, photos, and precise text. Most of the top-rated companies are giving chief importance as it improves the conversion rate. Later, helps in strengthening the customer base.
Progressive web applications (PWA)
PWA brings the best combination of web apps and mobile apps. It works to deliver high-quality user interfaces like a native application. This is one of the most potential trends that provide a secure, independent, and responsive experience. Thus, it has made online shopping easy with mobile devices.
Accelerated Mobile Pages (AMP)
Accelerated Mobile Pages are the HTML copies of the existing Web Pages. It improves the performance of the mobile website with fast loading pace. It takes 22 seconds to load but, AMP pages take around 2 seconds. That's why it is one of the key web development trends. It minimizes the risk of a user leaving the page due to extra loading time.
Automation Testing
Automation Testing gives the best coverage for the detection of the tech problem. It is competitive by nature and runs for a digital environment. Various development companies are using this to check out whether the application is deployed or not. It leverages transparency and reliability during the entire development cycle.
All these innovative web development trends will continue to boost your business. So, contact the best professional web development company now. And, get a competitive website by adapting to changes in technology.