Top 10 Turnkey Payment Gateways You Must Use for Your Next Project and Why?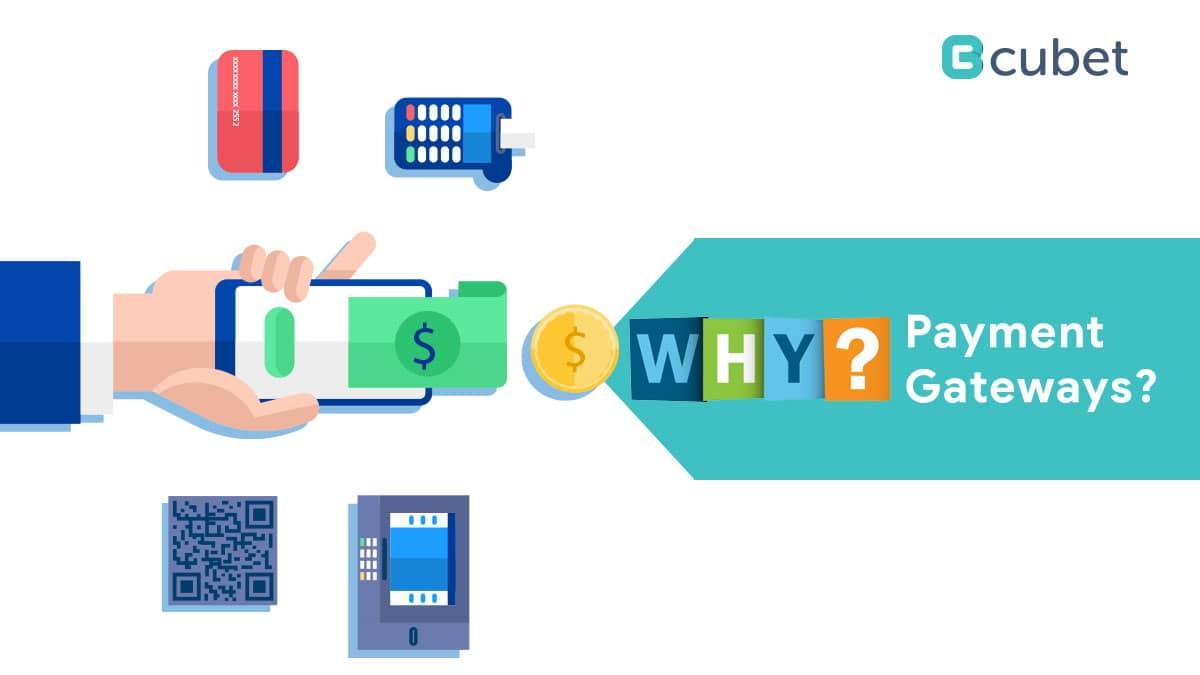 Speed is the key to successful e-commerce businesses. Website development does not end by making an aesthetically appealing website. A good website must render the checkout process seamlessly within a few seconds
Statistics suggest that 57% of customers abandon a site if they find the checkout process longer than 3 seconds. 80% of these customers tend to never return.
Customers demand fast, easy, and secure checkouts. To avoid losing your customers and to build a strong customer base, you must update your payment system by integrating a robust payment gateway.
Let us understand what a payment gateway is, and why you must consider integrating it into your website.
What is a Payment Gateway?
A payment gateway is a merchant service provided by PSPs (Payment Service Providers) to authorize transactions for e-businesses, in-person payments, and omnichannel payments.
A payment gateway is a software application that facilitates smooth e-commerce payments by transferring transaction details like payable amount and credit/debit card credentials (16-digit card number, card holder's name, CVV number etc.) to the Issuing bank.
It acts as an interface between the merchant portal (website/mobile application/interactive voice response service/payment terminals) and the Payment Processor Bank (Issuing bank) for authorizing and processing the transactions.
How does Payment Gateway Work?
When a customer moves ahead for checkout and starts the payment process, the payment gateway passes through several hoops to render smooth payments. Let us understand this payment hoop.
The customer completes shopping, moves to the cart, and is directed to the payment page.
The customer lands on the payment page and fills in credit card details for processing payments.
The merchant portal passes these credentials to the payment gateway depending on its type of integration (server to server/embedded payment gateway/ client-side encryption)
The payment gateway encrypts these credentials and passes them through a security check before sending them to the Acquirer Bank.
The acquirer bank securely passes this information to the card schemes (Visa, American Express, Master Card, etc.). Here the card schemes run another security check and pass the information to the issuing bank.
Issuing bank checks for fraudulent transactions. Once assured, it authorizes/declines the payment.
The message of approval or denial of the payment is passed from the issuing bank → card schemes → acquirer bank → payment gateway and lastly to the merchant portal via the payment gateway.
If the payment is successful, the acquirer bank collects funds from the issuing bank and holds them in the merchant's account. The merchant portal notifies customers regarding successful/failed transactions with notification.
This entire process is completed within 3 seconds. 1…2….3…DONE!
Why you should consider integrating a payment gateway into your website?
A payment gateway is an integral part of the payment hoop. You should integrate it into your website to:
Process large transactions smoothly & securely:
Large transactions or small, when the users trust your website by sharing their credentials, they expect safe, secure, and destined transactions.
Integrating a licensed payment gateway in your website builds trust in your audience. Users can track and monitor every step of the payment process. Hence, they remain assured that their credentials are concealed from third-party intervention.
Level up website conversion rates
Smooth payments in less time indicate happy & returning customers.
When a website is not integrated with a payment gateway, it directs the users to a separate payment page for making payments. Loading time increases and the payment process gets complicated. Users abandon the site as they get confused.
By integrating a payment gateway into your website, you are retaining your customers on the same page, during the entire payment process. A payment gateway renders quick and secure transactions effortlessly giving a superior user experience.
So, a good payment gateway can help you increase your website conversion rate, build a loyal customer base, and hence increase your brand value.
Track data of multiple transactions across a single dashboard
Too many PSPs means too many payment methods, and too many dashboards to deal with. It becomes cumbersome to track the cash flow.
Adopting one payment gateway that easily integrates with all sorts of PSPs can help you easily manage the PSPs, track the cash flow, and help in choosing which one is performing the best or which one is the most popular.
Simply put, with an efficient payment gateway you can easily operate, monitor, track, and manage all your PSPs from a single window
The Top 10 Turnkey Payment Gateway Solutions
The global payment gateway market was valued at USD 20 billion in 2020 and is expected to garner USD 60 billion by 2027, growing at a proliferating CAGR (Compound Annual Growth Rate) of 15%, from 2021 to 2027.
By now you already know that you need to integrate a payment gateway into your website to encourage a smooth payment process. However, how will you choose a perfect match for your website? Let us help you out.
After thoroughly studying the market, we have brought together a list of the top 10, most popular, most familiar and reliable payment gateways to choose from.
All these payment gateways are compliant with PCI DSS (Payment Card Industry Data Security Standards (PCI DSS) and are regulated by FCA (Financial Conduct Authority)
1. PayPal
PayPal is the most popular payment gateway as 60% of the total web transactions worldwide are processed through PayPal.
Users don't need to have a PayPal account for using the merchant's service. They can easily send or receive payments through PayPal, without sharing their financial information.
PayPal allows electronic transactions across the globe with multiple currencies settlement options.
Unique features:
· ensure faster payments; highly reliable and scalable.
· works with any merchant portal, payment terminals, shopping carts, or barcode scanners.
· works with all CRMs, e-commerce solutions, sales management tools, and accounting systems.
· enables inventory tracking, online invoicing, express checkouts, as well as supports 'bill me later.'
· offers centralized control with an advanced dashboard feature that helps to check settlements in real-time, as well as detect suspicious transactions.
· Recurring billing service to automatically settle recurring payments.
The PayPal checkout conversion rate is 88%. This is 82% higher as compared to checkouts without PayPal using other payment methods.

2. Amazon Pay
Popularly in use across 10 countries, Amazon pay is integrated into 81,655 live websites and 59,185 live domains.
Amazon Pay is dependent on the consumer base of Amazon.com. Users can make payments on external merchant portals via Amazon Pay.
To make payments through Amazon Pay, it is mandatory to have an account on Amazon.com. Also, Amazon Pay fees are based on transactions, processing, authorization, and taxes (wherever applicable.)
Amazon Pay is a two-way payment gateway that includes login & pays for customers as well as Pay with Amazon for merchants.
Unique features:
· brand Value associated with Amazon.com encourages users to make payments via Amazon Pay.
· automatic payments, inline checkouts, and amiable user interface
· dedicated technical support
· advanced checkout technology
· easy and fast integration with merchant portals
· recurring payments and loyalty points to encourage returning customers.
· fraud protection and confidentiality of customer identity.
Amazon Pay claims 49% faster transactions than regular checkouts.
3. Braintree
Braintree owned by PayPal, renders 'one touch' payment services. Currently, 112,224 live websites are integrated with the Braintree payment gateway. It operates across 45 countries worldwide and supports more than 130 currencies.
Unique features:
· support multiple currency settlements
· technologically advanced payment gateway
· drop-in User Interface, guaranteed uptime, and dynamic control panel
· 24*7 of 365 days customer support
· easy repeat billing and data migration
· customized workflow for express checkouts
· strong security protocols eliminate fraudulent transactions.
4. Stripe
Stripe is a SaaS (Software as a Service) company that offers APIs (Application Programming Interfaces) and PPS (Payment Processing Software) that powers online transactions worldwide. It provides payment solutions for online and in-person retailers, subscription-based business models, software platforms, as well as websites & domains.
Stripe holds 20.8% of the global market share. Currently, the Stripe payment gateway is integrated into 990,836 live websites. It has a giant user base of 198,171 live customers.
Unique features:
· its developer's first approach helps businesses in achieving true customization for their payment solutions
· assists in sending invoices, tracking finances, and managing business expenditures.
· issue virtual and physical cards
· supports multiple UI, multi-currency settlements, and multiple payment methods.
· offers scalability, flexibility, customization options, and open-source plugins.
· helps maintain consolidated financial reports, account integration, and collaboration notes.
5. Ayden
Currently, Ayden is integrated into 25,912 live websites. Ayden is a leading omni channel payment solution that offers 250 payment methods and more than 185 currency settlements.
Ayden is a Dutch payment company offering merchant online services to accept payments through different payment modes such as online payments, point of sale payments, unified commerce, as well as in-person payments.
Unique features:
· multiple currencies settlement options
· detects, responds, and eliminates fraudulent activities without impacting transactions.
· user-friendly authentication and high approval rates
· orchestrates the data of all global transactions across a single window. this helps to track, monitor, and manage finances.
· more payment methods to expand your business
· connect online and offline. enhance the user experience by implementing cross-channel insights.

6. Authorize.Net
Authorize.Net owned by Visa handles more than 1 billion transactions every year. Over 430,000 merchants trust Authorize.Net for handling transactions. Currently, Authorize.Net is integrated into 91,143 live websites.
Authorize.Net makes it easy to accept payments without the need for software installations. It is a global payment gateway offering safe, secure, and seamless transfer of transactional data across payment hoops.
Unique features:
· responsive customer support
· advanced fraud protection suite that can be customized as per the business model
· no need to re-enter payment details for returning customers
· multiple payment methods and multiple currency settlements.
· Simple and quick checkouts.
7. Square
Square generates more than USD 250,000 in annual revenue. Currently, the Square payment gateway is integrated into 79,423 live websites.
Unique Features:
· multiple payment methods and multiple currency settlements.
· supports after-pay approach encouraging No-Cost EMIs
· safe & secure handlings
· no lock-in periods, long-term contracts, or extra fees.
· uniquely designed for accepting payments on the go.
8. CCBill
CCBill is a global financial service company building agile payment solutions. CCBill is used by more than 30,000 merchants on daily basis. Currently, 13,150 live websites are integrated with CCBill.
Its risk mitigation and fraud scrubbing minimize exposure to fraud and chargebacks, ensuring safe payments.
Unique features:
· highly automated global billing solutions
· supports almost all merchant portals
· gives a 360o view of the financial aspects of the business model
· enables testing, tracking, identifying, and acting on trends & metrics
· offers omnichannel user experience with dynamic business intelligence.
· responsive & reliable customer support
· smart checkouts
9. Paya
Paya is a payment processing service provider offering a wide range of payment solutions. Paya, formerly known as Sage Payment Solutions, was acquired by GTCR in the year 2017. Paya Connect is its subsidiary and is popular in the US and Canada.
Paya processes over USD 40 billion of payment volume annually across different payment methods. It serves more than 100,000 consumers. Over 72,000 businesses trust Paya.
Unique features:
· offers frictionless payment solutions
· robust integration into the front-end CRM and the back-end accounting system.
· supports automated recurring payments
· offers a user-friendly mobile payment gateway.
10. Blue Snap
Blue Snap is a global payment gateway designed to accept payments through multiple merchant portals. Its orchestrated platform provides businesses with a comprehensive back-end solution for simplifying the complexity of the payment process.
Blue Snap operates in 180 countries, supporting more than 110 currencies and 100 payment methods.
Unique features:
· multi-currency pay-outs and reporting
· Cross-channel payments
· Consolidated reports & analytics
· Embedded checkout and payment optimization
· Safe & secure transactions
Wrapping Up
You cannot choose just a random payment gateway. To provide a good user experience it is important that you choose a payment gateway that suits your business needs.
You need an efficient payment gateway that can smoothly integrate with your website and facilitate payments. When you have less than three seconds to complete the payment process, a robust payment gateway is incredibly important. We at Cubet Techno Labs have built payment solution software for leading companies. To integrate a payment gateway into your website, contact our team of experts NOW!