Top 10 ecommerce technologies you must adopt during COVID-19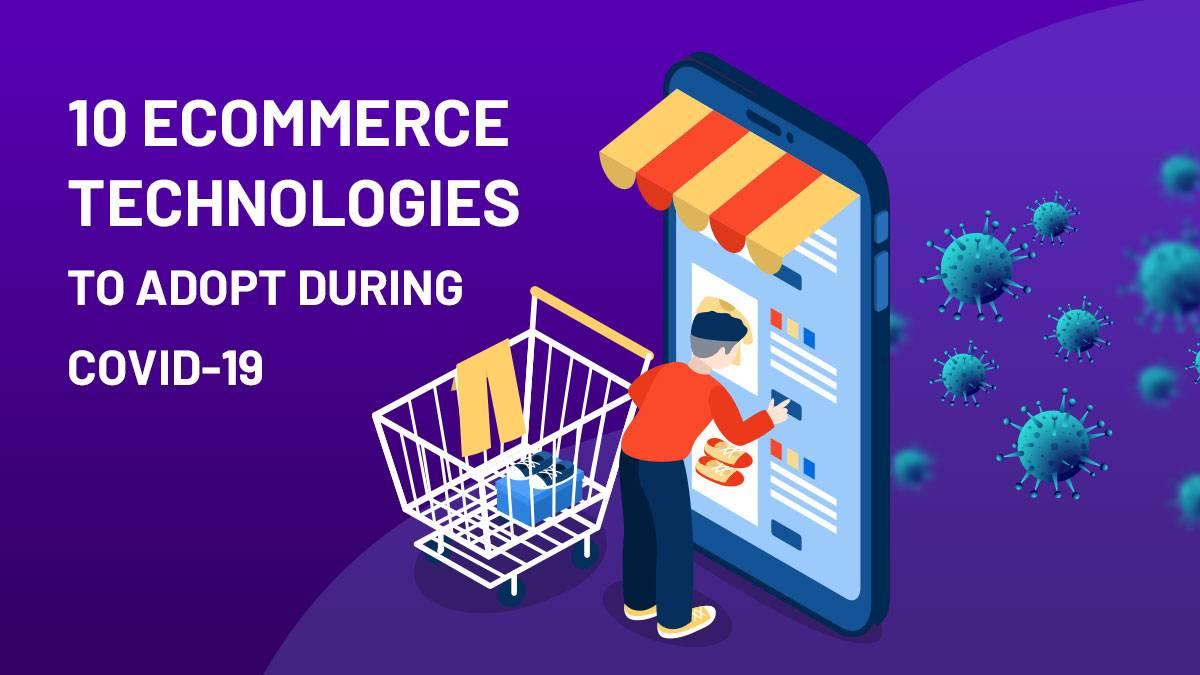 COVID-19 pandemic has hit hard all businesses. But, still, technological advancement aces E-commerce sectors. Various companies have penetrated technology trends to keep their business open and going. That is why they are still leading the market during such a challenging situation. Here we have caught up some latest ecommerce technologies which you must adapt to face the challenge during COVID-19.
Robot-based deliveries
This has been introduced to avoid human contact and maintain distancing. The goods are dropped and picked up at the decided location. The products are well-sanitized and no human touch is involved. Thus, it has kick start online shopping with security.
Digital Payments
This pandemic has added the habit of making a contactless payment. Thus, the flow of digital money has been flourished swiftly. It minimizes the COD option to avoid the risk of infection. It has made fund transfer faster.
Remote-based working
To avoid community spread, various companies have granted work-from-home for employee safety. This remote work has been supported by cloud technology, virtual private networks, virtual meetings, and video calls. Recently, the installation of the Zoom app has been doubled to accommodate remote working.
Sensors and monitors
Due to the slow down in travel, technologies with sensors have resulted in proliferation. These sensors were placed into the factories, warehouses, and agriculture to monitor the growth remotely. This is possible by operating everything from a central location with fixed wireless access solutions.
Wearable IoT devices
Undeniably, COVID-19 has been the most dreadful but hardly on E-Commerce. With the help of wearable devices, one can diagnose the symptoms without human involvement. These chatbots will guide your primary care for a speedy recovery.
Supply Chain Management
Due to lockdown, various factories shut up operations and lifted bans on export and transportation. But, with the augmentation of IoT, Blockchain, and Big Data, few smart companies have still managed to deliver the quarantine orders. They marked this condition as an opportunity to reach people. This is possible only because of core technologies and its data collection ability.
Online education and learning
Since the breakout of the coronavirus, all the schools and universities shut down in-person classes. However, they updated their method of teaching. And, due to this, Byju app – an online learning app has crossed 13.5 million new enrolment and still counting. It has witnessed a huge spurt in the growth of distance learning.
Interaction with Drones
COVID-19 has made us realize the importance of human interaction. And, to fill this gap, drones have landed to our way. They are used to spray the sanitizer and disinfect all the corners of the hospitals. Delivering Medicines at the right time is its primary job.
Seamless entertainment
A complete lockdown has boosted entertainment options and renewal in subscriptions. This has been benefited most to the OTT platforms like Netflix. It has added over 15 million new subscribers amid COVID.
Voice Shopping
The demand for smart speakers has tremendously increased in the US. It gives a non-visual experience with zero human touches. No fear of the spread of infections.
Want to build applications to cover the loss of Pandemic? Call professionals. This is the most ideal time to invest.