The Inevitability of Business to Go Mobile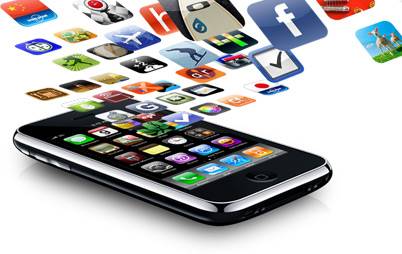 As modern technology strengthens its roots in the business world, there's no question that mobile devices plays a vital role in our day to day life around the world. Now, more than ever it's a necessity that websites be optimized for mobile devices as a responsive website or a mobile application. Mobile optimization can generate more traffic, create more convenience and boost customer engagement.
Do I need to optimize my mobile website, build a mobile app, or do both? This is a common question that could pop up when thinking of mobile development optimization. The answer to this depends on your survey and research, which in return helps you choose the best option for your target audience moreover your choice, must fulfill all the requirements of your users.
A mobile website is similar to any other website in that it consists of browser-based HTML pages that are linked together and accessed over the Internet. The obvious characteristic that distinguishes a mobile website from a standard website is the fact that it is designed for the smaller handheld display and touch-screen interface. Like any website, mobile websites can display text content, data, images and video. They can also access mobile-specific features such as click-to-call (to dial a phone number) or location-based mapping.
Mobile Apps are actual applications that are downloaded and installed on your mobile device, rather than being rendered within a browser. Users visit device-specific portals such as Apple's App Store, Android Market, or Blackberry App World in order to find and download apps for a given operating system. The app may pull content and data from the Internet, in similar fashion to a website, or it may download the content so that it can be accessed without an Internet connection.
Whether you require a mobile website or an app depends on your objectives. For example a mobile website should be considered as a first step in developing a mobile presence; an app should be used for a very specific purpose that cannot be achieved by a web browser.
For instance, if your aims are related to marketing a brand, product or services or communicating with your customers, then a mobile website makes sense as well as ease of access for the mobile users.
Mobile apps are for you if you have a specific purpose in mind that cannot be accomplished via a web browser, e.g. an application that demands interactivity, personalization, complex calculations etc.
Key points to mobile optimization:
Define your target customer and what device they're most likely to use
Where possible, avoid creating separate mobile sites, create a site that works on as many devices as possible. Always create a responsively designed mobile site
If your intention is to create mobile app, decide which platforms you decide to build.
Your mobile site/app should ideally be a reflection of your desktop version
Let people find you! Make sure you're optimizing your site for mobile. This will include key search terms and technical optimization
Although content is key, try to minimize the amount of text you use. Too much will look heavy and unappealing on a mobile device – even on the iPhone 6 Plus! Bullet points are your friend
Navigation is everything – remember to include clear call to actions
If your mobile site/app is quite large with a lot of information, put a search bar right at the top of the page to make navigation easier
Always design your mobile site/app from your user's point of view, focus on user experience.
Deal up front with memory and bandwidth constraints
Avoid heavy imagery as this will slow down your page load speed.
Keep your mobile site/app clean. Remove any unnecessary tags.
If your pages are quite lengthy, it's a good idea to action a 'back-to-top' button.
Look at the size of your finger and then the size of the buttons on your mobile site/app. Are they large enough for the average adult to comfortably hit?
Use drop-down menus at all times. It's cleaner and simpler to navigate.
When providing forms that may need completion, pre-populate fields by using data collected by (usually) a smartphone's built-in features.
If your goals are primarily marketing driven, or if your aim is to deliver content and establish a broad mobile presence that can easily be shared between users and found on search engines, then a mobile optimized website is a sensible choice.
However, if your goal is to interactively engage your audience, or to provide an application that needs to work more like a computer program than a website, then you probably require an app.