The Future Of Artificial Intelligence In Banking: Reshaping The Customer Experience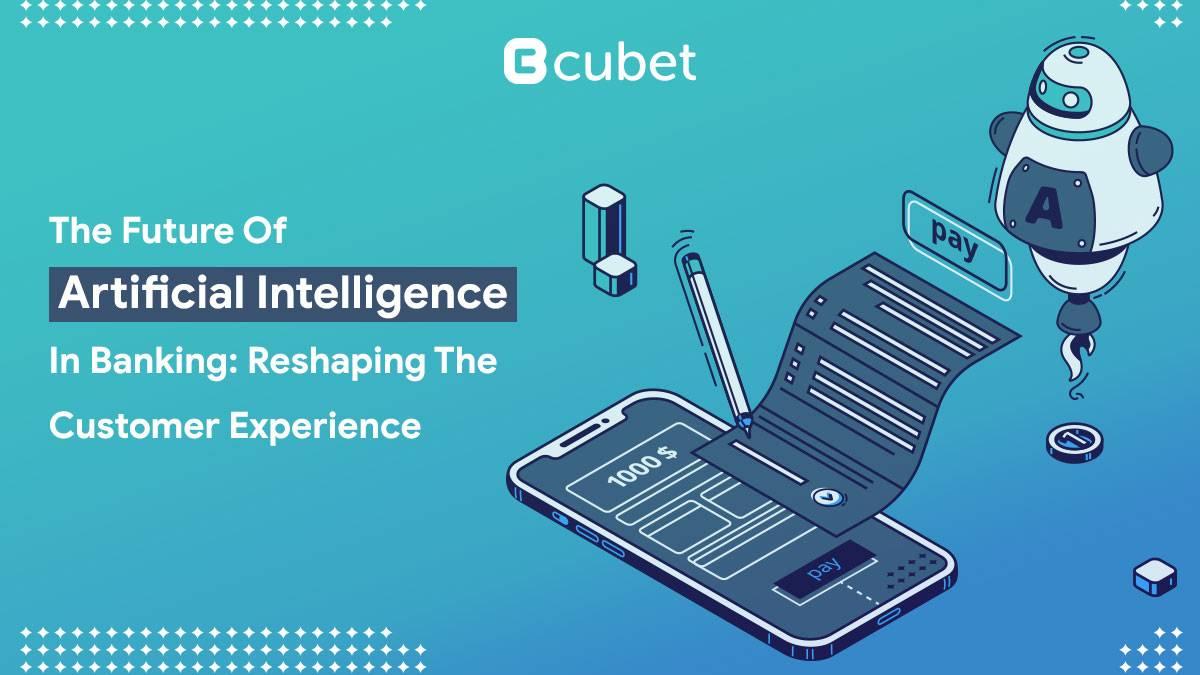 The impact of artificial intelligence on the banking industry is set to augment customer services with personalized experiences. The phenomenon of universal banking is the next frontier in the digital financial revolution. We found AI technologies are estimated to deliver up to $1 trillion of additional value each year to the banking industry. Accenture predicts task automation of up to 7-10% in the financial service sector by 2025.
The Impact of AI on Banking Services
Disruptive AI technologies bring phenomenal improvement in banking efficiency to generate higher profits, provide distinctive personalized innovations and create rapid innovative cycles. Post-pandemic, we observe the rising demand of customers for constant, fully-personalized, and mobile-first financial services. Moreover, AI and ML implementation in banks has enabled cost optimization, decreasing the chances of errors and harnessing the available resources.
The banks are now increasing the use of AI technology to enhance customer experiences at every touchpoint. Be it the front office or the back-office operations, banks are striving to provide real-time experiences for each possible transaction.
Banks are now thriving to become the people's champion for better money and banking services. The future of banking services will revolve around providing value-added AI-enabled customer services through robust technologies. These are the three building blocks that will play the biggest role in shaping better customer experiences.
Customer-centric Strategy
Hyper-personalization of user experiences by embedding AI technology around the products and services that are built for the customers.
AI Use cases based on Value
The applications are practiced to generate revenue growth, and cost reduction, and serve better customer experience or time to market.
Choosing Best Technology Service Provider
The right implementation of AI technology into the banking workflow systems with the assistance of known technology experts.

So let us find out what are the significant applications of AI in banking and how it is transforming the way they are providing services to customers.
AI Application Use Cases Playing a Vital Role in the Present and Future Banking systems
AI Chatbots
AI banking chatbots are helping customers by providing 24*7 assistance with accurate responses to their queries. The chatbots aim to provide a complete personalized experience to the users. The AI chatbots for banking have taken away customer attention. At least 43% of customers are now dealing with their banking problems by using chatbots and avoiding going to the branches. Banks have improved their brand credibility by augmenting service quality with optimizing strategies. The Citizens Bank explains how AI-based chatbots have cut customer wait times considerably compared to human-only support. The chatbots have shifted the focus of human agents to addressing higher-level problems and requests. A report from Chatbots Magazine predicts that 30% of savings can be made by banks in providing customer support.
Enhancing Customer Experience
AI banking apps are doing wonders by improving customer experience and service quality. AI and ML implementation in banking help companies track user behavior along with providing personalized banking services. Intelligent mobile apps use ML algorithms to trace user behavior and get insights to derive the user needs based on their search patterns. Based on the insights, service providers offer personalized recommendations to the users. Integration of AI with mobile banking apps has opened wider and more profitable avenues for the banking industry.
Data Collection and Analysis
The impact of big data analytics on the banking industry is going to surge at 22.97% CAGR between the period 2021-2026. The significant rise in the number of data generated and the government regulations are major drivers of data analytics adoption. AI in the banking industry manifolds working efficiency by gathering quality data and doing rigorous analysis. AI machines produce massive data sets and fetch valuable data insights. This kind of analysis helps banks make future predictions about their business and the current market trends.

Recently, a known Asian consumer bank with a large market share could not get over the competition in products per customer. Using advanced analytics, it explored big data such as customer demographics, online and mobile transfers and payments, etc. This helped them trace 15000 microsegments in their customer base that had unsuspected similarities, leading them to build an innovative model that improved the sales up to three times.
Portfolio Management
AI has empowered the banking industry by proving its efficiency in managing the wealth and portfolio of clients with advanced technologies. AI helps users to manage banking services and strengthen mobile banking operations from the remotest locations and without visiting the banking premises. Money remittance with the banking apps is widely used as it helps the users to track and send instant transaction alerts in case of any suspicious transactions. AI technology also eases the card authentication process and ensures the safety and security of your transactions.
Providing Next-gen Security
AI in banking and finance is assuring high-graded security across all kinds of banking functionalities. With the best mobile app development services, banks integrate AI to develop hi-tech banking apps that can trace every transaction and can protect users' accounts like a firewall.
Fraud Detection
AI smart banking provides impressive services to customers in several ways. The apps can detect risks and fraudulent transactions. The technology is empowered with the ability to scan transactional data and detect suspicious user behavior patterns. With smart AI tools and apps, banks can not only protect their customers but also can safeguard their businesses.
The Future of AI in Banking
Building a complete AI-enabled banking industry is an iterative process. With the changing demands of customers and improvements in the customer's lifestyle, banks will need to take bold decisions on business, operating models, and technology choices. AI adoption is growing tremendously in the banking sector. However, a lot needs to be done.

With AI technology, banks need to get prepared to deal with the deep scrutiny and practice strict regulations. This will only serve as the single solution to reinforce trust-based relationships with customers, civil society, and with the government. Banks need to create robust and resilient mobile apps that can ensure the accuracy and security of transactions. Choosing the right mobile app development services can help banking companies to sustain their customer relationships and market credibility.