PHP developers- What to look for while hiring?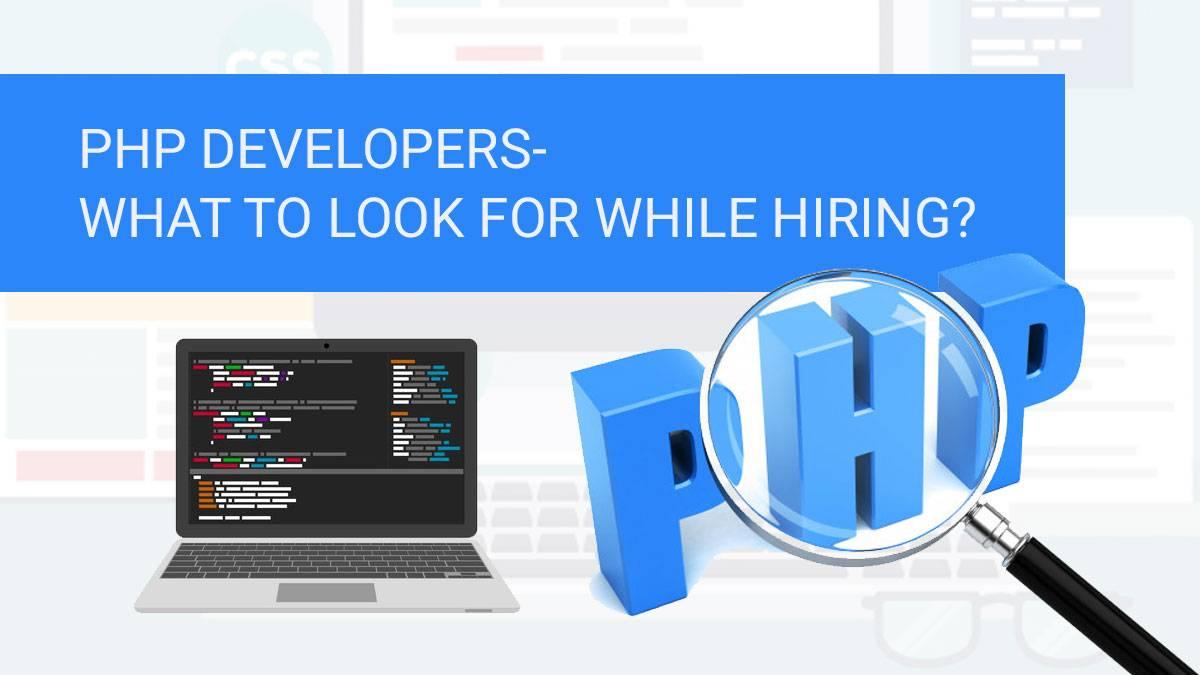 PHP is one of the remarkable and versatile programming languages for web development. It comes with a broad range of functionalities and add-ons that make it pragmatic in today's world. Various industrial verticals are using PHP development for the forefront website and application development. Such a kind of scripting language has become most demandable as one can embed into HTML code. Besides that, PHP is compatible with many platforms and requires low maintenance and development cost.
So, consider these incredible points to hire PHP Developers for an appealing website.
Knowledge beyond the basics
Developing a web application is a challenging task. This is often a case with a non-technical individual. Besides that, if you hire PHP developers, your website will get the benefit of specialization. You will be able to focus on your core activity. So, check out the level of knowledge and understanding of the developers. They must be open to the advancement to pace up with the relevant developing trends. Don't jump. Instead, sit and assess the technical skills and analyze whether he fits with your business.
Experience with PHP development
A well-versed and experienced PHP developer will add value to your website development. It contributes to building strong community interest and influencing the targeted audience. This is possible when you hire PHP developers. Cubet is one of the leading and accredited web app Development Company that holds extensive knowledge with PHP development on the global horizon. You can specify your need with the top PHP developers to discuss the potential opportunities of your business.
Keep communication side-by-side
Never underestimate the skills and power of communication. When you hire PHP developers, take charge to test their communicative impression. Through this, it would become easy to resolve the complex issues and fix bugs with healthy interaction. Lack of communication skills often hampers the trust of clients. That, further, impact the reputation of the company. So, don't let communication take a backseat. Instead, focus on maintaining a long term relationship with your clients and developers.
Strong work ethics
Dedication and learning ability is often the most prominent work ethics. Hire PHP developers who have the potential to pinpoint the technical expertise and abide by the ethics of your business. Ensure that, your developer is 100% transparent and reliable with on-time project delivery without compromising the quality. Do not rest on the portfolio or experience, consider soft skills and other basic attributes, so he can value add to your global presence.
Adaptable with changing norms
A PHP developer needs to be flexible and adaptable with changing norms. Besides that, it would be an addition to skills, if holds in-depth knowledge with another programming language. When your developer shows a willingness to learn new, then you have got a winning combination of your business.
Cubet is the most trusted PHP development company that has supportive developers that go the extra mile in resolving complex problems. Call us now to hire PHP developers for scalable success.