Mobile-first design and responsive web design – Ultimate bible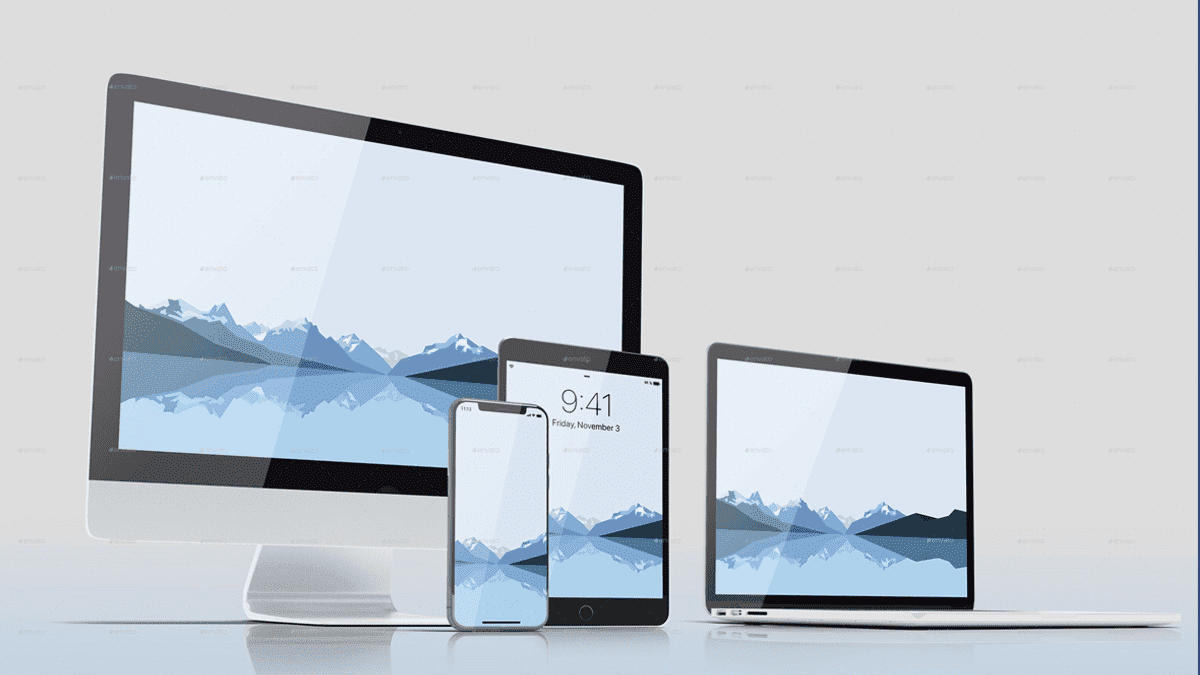 Why do you need to choose a mobile-first design?
With the increasing use of mobile phones, more than 60% of traffic is getting into the website by the means of mobiles. These days, the mobile version of any website is more important than the desktop version. Mobile-first design mainly focuses on the mobile interface, optimized images, and relevant content for mobile.
Websites with higher loading speed and large font size attract more users. The hyperlinks in this design are arranged in such a way that there is no interference with other links.
Mobile-first design lists out pages and includes large touchpoints. It lets you test pages and works with the smallest breakpoint. It also lets you create a tree-like structure that defines different points.
Advantages
Mobile-first design offers a better user experience as compared to any other design. When the interface is simple to understand, a user does not struggle with the website design.
The design is used with build-in phone features
The mobile-first design is used with build-in phone features. It integrates well with the phone features to provide the users with a seamless experience.
As compared to responsive web design, it is a cheaper option. It has limited features so that affects its price.
Disadvantages
Unsuitable for heavy websites
The only issue with the mobile-first design is, its unsuitable for heavy websites. If the website has too many web pages, then this design may also affect the speed.
The desktop experience is not fully optimized
The mobile-first design is not fully optimized for desktop experience so there are issues when accessing it through the desktop.
Why do you need to choose a responsive web design?
Responsive web design starts with your desktop and then grows down to smaller screens like tablets and mobiles. The design combines different layouts, images, movable grids, and CSS media.
The user can access the website on both mobile and desktop due to the flexibility of the design.
The design also hides some added layouts in the mobile version so that the site looks neat. Mobile web design is mostly used in B2B company websites where the design needs to be authoritative and informative. Responsive web design provides excellent UX for users of the site.
Advantages
Good for stacked websites
Responsive web design is an ideal choice for stacked websites. It integrates with many applications and software to create a scalable site.
SEO is not only an important marketing tool but also a great way to create a brand. Responsive web design works well with SEO and integrates with different tools and applications.
Easier for a complex call to action
The web design makes a complex call to action easier. It's also easier for large forms on websites.
Disadvantages
Mobile experience can't be optimized to 100%
The only issue with responsive web design is optimization. It can't be fully optimized for a mobile experience like a mobile-first design.
Critical user experience is the main concern
Responsive web design does not offer critical user experience and its the main concern for a website.
Mobile-first design and responsive web design – The Right Pick
Follow the 80:20 rule for choosing the right web design. If 80% of your target audience is on desktop, then choose a responsive design.
And if 80% of users are on mobile, choose a mobile-first design. Choose the right design based on usage trends, budget, and website requirements.