Is a Business Plan Relevant for App Development?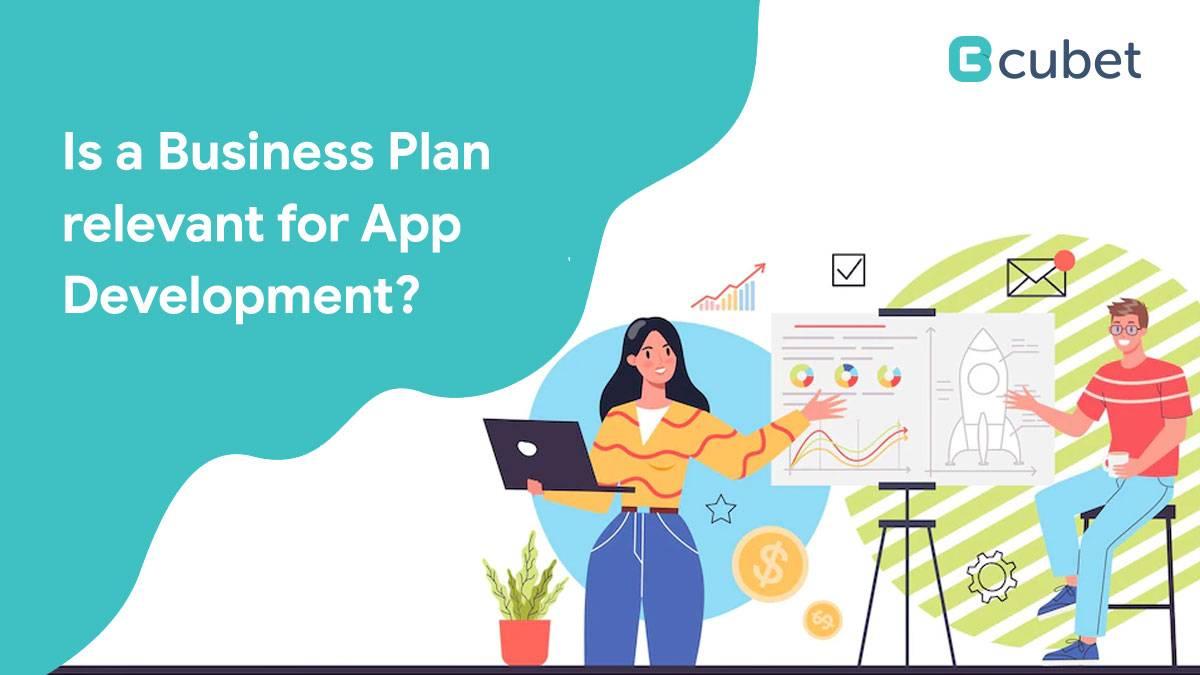 The mobile application business is continuously thriving, and more and more companies are trying to get into the game before it all gets too inundated.
But as appealing as it may sound, creating a valuable app needs a lot of hard work and research. Plus, starting a business plan for application is the first step toward business.
Relevance of Business Plan for App Development
A comprehensive business plan for app development serves as a guide for everyone involved in the project. It gives a complete insight into how the application should be introduced and marketed in the most lucrative way possible. And coming up with an excellent mobile application business plan is not a complex process.
A business plan will provide a clear vision of the application and your financial and marketing goals. Plus, whether you take the development process a step further, a good business plan will provide a competitive approach to development.
A good business plan should work on the app overview and unique selling proposition. In addition, it should consider the market analysis and estimated marketing costs.
Additionally, it should consider revenue projections and launch strategy. Finally, it should consider complete cash flow projections with break-even analysis.
What is a Mobile Application Business Plan?
The mobile app industry is constantly growing – with millions of apps offered by iOS and Android platforms. And with the growth, creating a successful mobile solution is becoming challenging.
According to a business research HBR, businesses that develop a formal mobile application business plan are more likely to achieve visibility than non-planning businesses.
Composing a mobile application business plan will guarantee success, and a website development company can help you with the plan. 
Reasons to Develop a Plan
Having a business plan for mobile is critical as it helps in the planning and discovery phase of the project. Also, it acts as a reminder of all the critical aspects that should be taken care of during mobile app development.
Without research, you won't get the desired results. A mobile business plan will help you start a mobile app business successfully. Let us see why it is relevant,
To understand the risks and opportunities
Risk and opportunities play a vital role in every project. Besides, professional ROM allows you to identify different risks, calculate the magnitude and work on them.
When you know the risks that might occur, you can mitigate those on time. You can also eliminate the risks. Additionally, a mobile app business template includes risk assessment in the same form and increases your chance of avoiding risks.
To understand the ins and outs of the market
A business plan may involve competitor analysis, research, and target audience detection. If you aren't aware of how the market functions, it can put you at risk of app failures.
A brilliant application can fail if you have no idea how the app functions. Start by examining your main competition to know if your app has a competitor's edge. Also, research your target base to learn about their purchase preferences.
Develop monetization strategy
App development companies can choose a few monetization strategies. And monetization strategies help determine how and when your application will generate income.
It also helps you determine – how quickly your investors will gain money from their investment. Financial planning is essential to a business plan, so you should consider it seriously.
Startup companies face a lot of hurdles on the way to success. Having a blueprint of your company reduces the possibility of making critical mistakes. Moreover, when you plan – you will have to instigate your idea and learn about your target audience and other market intricacies.
Also, with extensive research, you can learn from your failures and learn about success stories. It helps you prepare for common issues and obstacles.
You can't measure the success of your idea without the concrete and clear KPIs -like – metrics and benchmarks. Besides, developing a business plan entails short-term and long-term business goals.
It acts as a base for measuring performance. With a plan, you can establish relevant KPI for your app idea, the cost for user acquisition ROI, and churn rates.
Attract different investors
Investors want to see your business plan before talking about the app. Moreover, your first part of the plan should convince them to keep reading. The financial plan of your document should provide them with all the effective plans and strategies to convince them of the high ROI potential. Additionally, you can use MVPS as the best tool to attract investors to your plan.
Evaluate the Viability of your Business Plan
You need to follow the best practices that evaluate the actual business plan. Start by building an MVP – Minimum Viable Product and reach out to different customers.
Additionally, it is vital to conduct keyword research and check out new market trends. Creating your first mobile app business plan can be overwhelming, but the results will be excellent.