I Have Used iOS Applications Much More Than Android, Which One Is Better?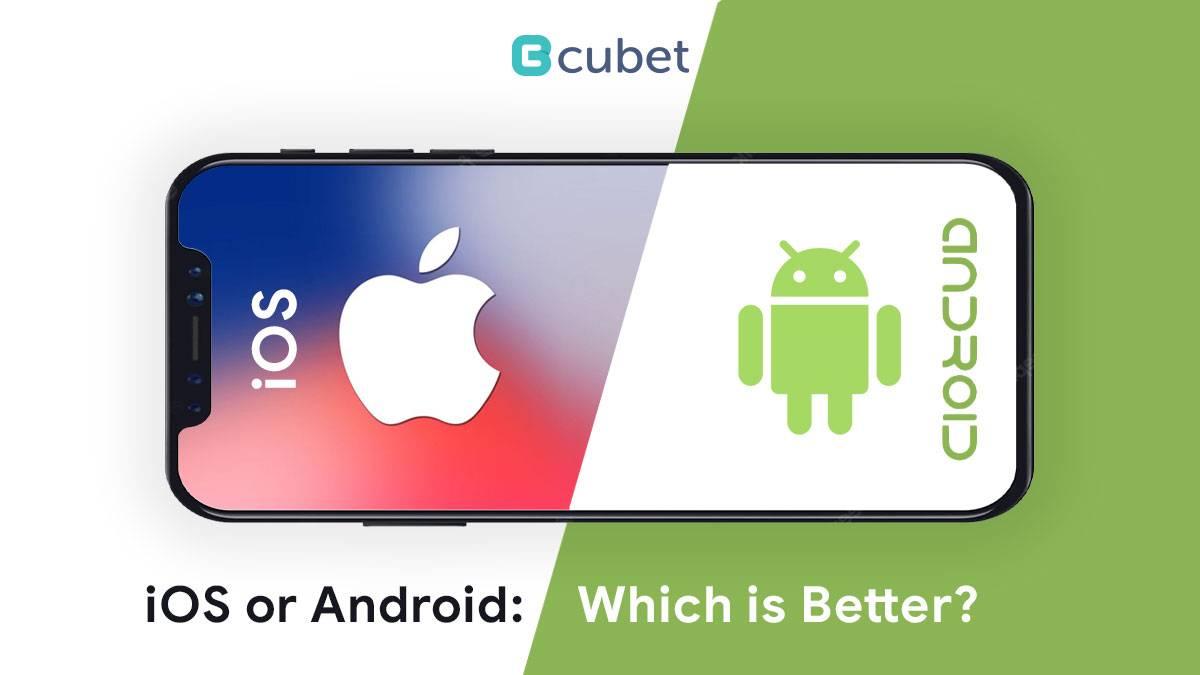 Android and iOS platforms – are significant from a user's and developer's point of view. Though iOS has its niche audience, as it is related to the top brand Apple. Android has been getting equal love for its applications and interface.
However, the fight for Android and iOS is a real one, and there can't be a solution apart from choosing a single one for your needs. Apple has invested in a multitude of features, and using iOS applications will provide you the value for money.
But with the latest technology and updates, the Android platform is adept at offering similar features to iOS. A mobile app development company considers the scale of the development process.
Features of the iOS App:
There are some features that are inclusive to iOS apps like:
iMessage: iMessage is the most popular feature of iOS as it handles Apple-exclusive chat and normal messages. Also, as it integrates with Apple pay, you can easily receive and send money via the iMessage service.
Wi-fi passwords: You can easily share wi-fi passwords between two iOS devices. Hold both the phones close, and a notification or pop-up will appear that asks if you would like to share the password with the device.
Airdrop: The airdrop feature is the most reliable one on the iOS platform. It uses the Bluetooth feature to share files, videos, links, and pictures from any iOS device to an Apple device. You can transfer the documents in no time.
App offloading: It's the best part of iOS. It identifies all the apps that are not in use and deletes them from your device, making added space.
Device setup: Setting up of a new device or data transfer from one device to another is often a task. But iOS makes this easier, as it helps set up a new device. When setting up a new device, you can import applications, data, and passwords.
Pros and cons of iOS App:
Deeper integration with social media – iOS devices make it easier to share updates on social media platforms. All the platforms are deeply integrated with iOS, which is a great advantage.
In iOS, the widgets are more convenient, and the notifications are less obstructive, unlike in Android. It lets you choose the default browser and mail applications.
It has a massive app ecosystem that provides simple access to applications.
iOS offers only application advantages, which is not there in Android.
Facetime, Mobile payments, App square, and Passbook are all applications that are exclusive to the iOS platform.
Apple provides instant software upgrades to all devices. But, the device must be capable of handing out different software upgrades.
iOS offers better app control, so it keeps private information secure.
A limited customization option for home screens in iOS devices is a major disadvantage. Also, no third-party applications can be installed on the iOS device. Users can download the apps only from the app store.
There are limited languages in the translate app, and the car key offers limited vehicle compatibility.
Features of the Android App:
Customization feature – Android offers a home screen customization feature offering complete flexibility for adding widgets. Plus, you can customize the layout on the Android platform, giving a new look to the device. It also lets you integrate with other apps that take over the phone management.
Expandable storage: Expandable storage feature lets the user extend the storage if a phone has only 32GB or 128 GB. With the feature, you can extend the storage by up to 1TB (through a micro SD card).
File management: The best feature of the platform is file management; it allows the users to choose the files and access the file system. When you plug the Android device into a laptop, you'll get access to another drive. It makes the transfer of files, photos, and videos simple. Additionally, there is a drag and drop access for moving different files.
Split screen – iOS supports the split screen for only iOS devices, but you can use this feature on all Android devices.
Multiple guest accounts – Android allows multiple user support, unlike iOS, which allows a single user access. In Android, you can add multiple accounts and even guest accounts. It is useful for sharing the device with kids who may need it temporarily.
Pros and cons of Android App:
The app privacy options are amazing, and the platform comes with increased security.
Android offers a massive hardware selection; you can choose the devices based on different price points. The Android platform offers varying hardware capabilities with different screen sizes and features. The best part about the Android platform is; the flexibility in choice.
Customized user experience in Android ensures that you use the feature according to your needs. You can customize the home screen with the app options and widgets.
The widgets allow the users to stay connected and well informed. For instance, the swift key feature can customize the phone's keyboard, giving it a new look.
Google allows third-party apps and integrations in Android, which is impossible in iOS. You can install Android applications from places other than the Play store.
Android provides messaging improvements and screen recording features. Additionally, it comes with smart home control and 5G support.
The update feature on Android phones can be limited, unlike iOS, which updates automatically.
There can be complexity in the Android devices, making iOS a better choice.
Less synergy with the wearable ecosystem is also a drawback of the Android platform.
Which one is a Better Choice?
iOS has a commercial-based source model, and Android has an open source model. iOS devices support the safari browser, whereas the Android platform supports Chrome, but you can install other browsers on the Android platform.
iOS devices are available in 34 languages, but Android is available in 100+ languages, which is a huge benefit.
Most people have shifted from iOS to Android as Androids' connection to the Google ecosystem is way better. Plus, it provides better security and customization than iOS.
You can make a shift to Android and use the features to know about the ease, though both the platforms come with their share of pros and cons.