How to Select the Right Software Development Partner for Your Business?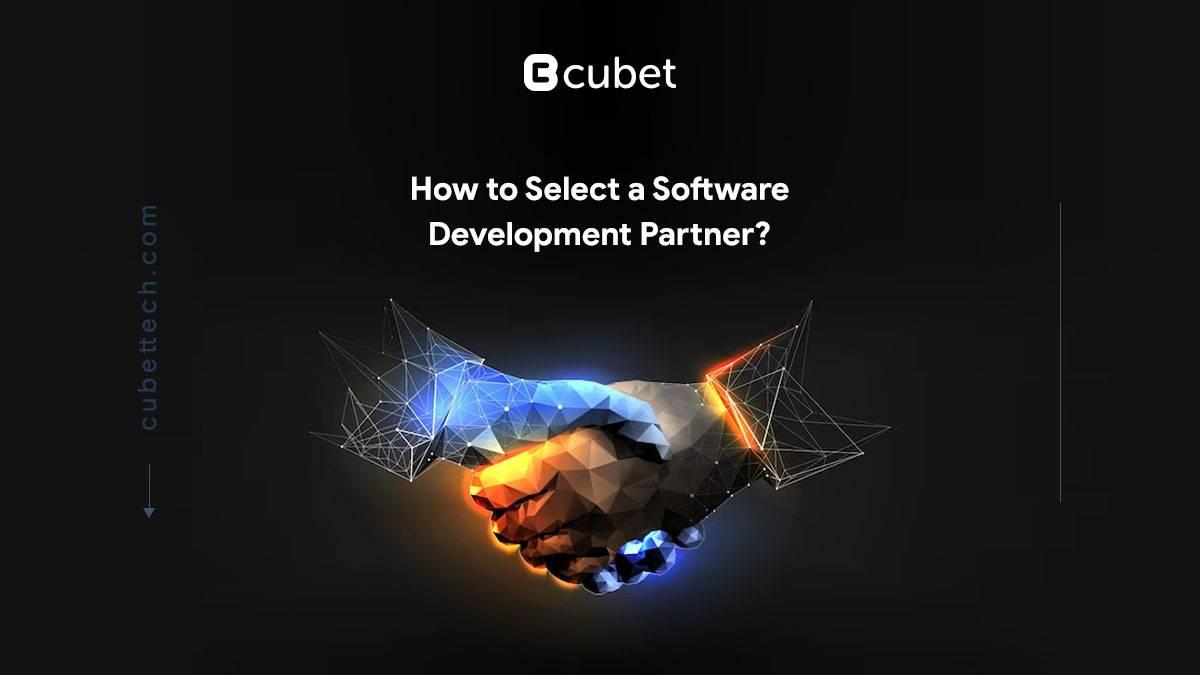 Choosing the right software development partner for your company is one of the most crucial tasks to keep up your game in today's IT market. You are most likely to find plenty of companies that do software development right from when you start looking for a software development partner. But what factors should one consider while selecting a software development company for one's business from the countless options available?
We are here to help you simplify this troublesome task so that you can pick the right software development partner. Here is what you should keep in mind when you are on the hunt for a software development partner. Adhering to these tips can be a game-changer for your business while holding hands with a development company, so read on.
Check The Experience and Reputation of the Company
Just like everything else, experience is one of the crucial deciding factors when selecting a software development organization. The first and foremost thing you will have to give importance to while looking for an outsourcing partner for software development is their experience in the market. It will give you a clear idea of how good the team would be to meet the needs of your organization. We suggest you look for software development companies with over two years of experience.
Read Up on As Many Testimonials and Reviews As Possible
Once you find a software development company interesting, check what others say about them about working together. Their websites are most likely to have testimonials from their customers. Check the reputation of the company online and learn about its ratings and reviews from its clients.
Reading reviews about the company will give you an insight into the strength and weaknesses of its services. You can also check what they post on their social media pages for a while and go through customer comments to see whether there are complaints or other grievances before you meet and have a discussion with them about their process.
Get to Know the Culture of the Company Better
Cultural alignment is a crucial factor when it comes to the success of an organization, which is why you need to consider it. It doesn't matter whether the way of work is remote or hybrid. What matters is whether they have a culture of working together and whether there is an alignment of values, objectives and working practices. Take a long look at the company's work culture; talk to the senior management and find out how they operate.
Always Ask for Client References
It is vital to check references from previous clients and see whether they have made an impact on their company productivity through their custom software solutions. You can find the company's LinkedIn page and read the recommendation notes from their clients in detail as it helps to ensure that your project will be managed as best as possible.
Get to Know The Working Process in Detail
The best software development companies will always keep up the pace by incorporating modern technologies. Talk with them and figure out whether they follow the latest software development trends and technologies. Ensuring that your software development partner uses the most modern tools and technologies is crucial for the success and growth of your business.
Also, the flow and success of your project would greatly depend on good communication. Hence, gain more clarity around the tools and system technologies they use to help a business evolve.
Analyze People in the Key Position
It is vital to analyze the profiles and experience of people in the key positions of a software development company before you agree to work with a software development firm. Get detailed information about the company representatives from their LinkedIn profiles and other social media platforms. You can also analyze their expertise and experience working in other organizations, and also their career trajectory to avoid mistakes before venturing into crucial projects of your company.
Get to Know About Their Quality Control Methods
You need to have a clear understanding of the set of methods the company uses to reach quality goals for a project. You will have to ensure that the software development partner detects bugs and glitches, and act & validate them to ensure that the product meets the quality goals. You will need to see after talking to them whether they are receptive to your concerns regarding quality control to avoid having a hard time later.
Analyze Their Creative and Technical Capacity
It is important that you need to check all the services a potential software development partner provides. For that, you will have to ensure that the company has the creative and technical capacity to have a full-service cycle that involves the development, testing and design of the software. Make sure that the company has designers, a development team, a project manager, quality analysts and testers to make your project successful. Find a company that will offer you multiple services so that you can save a lot of time and cost in the long run.
See Whether They Support Your Long-Term Plan
It is always best to look for software development partners who are willing to work with you for the long term. You wouldn't want to spend your time and energy looking for software developers for every project. Hence, find a development partner whose company values align with yours.
Now that you have gone through all these tips on our list, we hope that you discover the perfect software development partner for your business. If you pay close attention to the history, expertise and experience in this field, you will see that Cubet is always the best choice for your development projects any day. We have experience of over 15 years in dealing with complex software systems across multiple platforms and give more priority to long-term thinking and maintaining a good relationship with our clients by meeting their unique needs.
Our seasoned team of developers are particular about following the latest trends in development for you to have peerless growth in your business each day. It is one of the major reasons why our customer sources have become strong referral sources. We're just happy about it!