Remote working during lockdown – how companies keep their data secured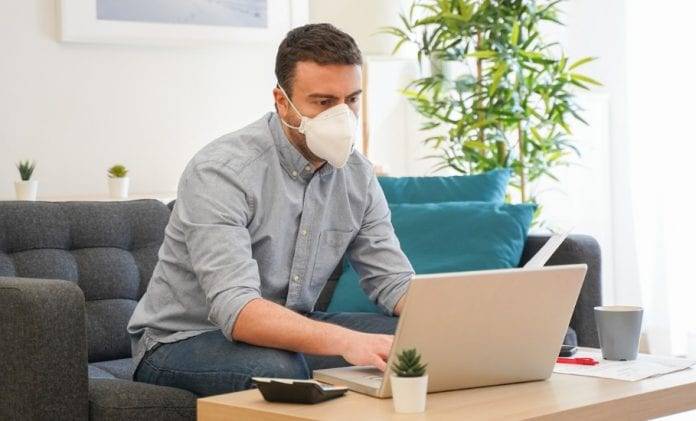 Keeping Data Safe When Working Remotely
Coronavirus has never stopped making it to the headlines since its first onset. The number of cases is increasing globally and now we have more than 21,000,000 active cases.
 To contain the spread of the virus, the most effective strategy is social distancing, which has sent every individual to a fight-or-flight response. As a result, multiple companies are fully remote currently. There are over 200k work-from-home employees in the IT and communications sector alone. 
Even before the pandemic, many organizations were already trying out a work-from-home model. However, these were guided efforts, which were controlled by inviting most people to the office. Unfortunately, now we don't have a choice. Although adapting to this new lifestyle is difficult, it is necessary and it is going to be a trend post-COVID-19 as well.
Here are a few challenges that we observed during the pandemic:
Motivating employees
Improving productivity
Resource management
Data security
While collaboration tools like Zoom are helping in addressing the communication challenges, the need for team and project management has not reduced. Therefore, along with better collaboration, enterprises are moving towards implementation of quality team management and project handling tools. 
Some organizations like Microsoft, Twitter, Facebook, JPMorgan Chase, LinkedIn, SAP, and Amazon have successfully utilized tools to enforce their work-from-home structure. But with so many employees working together online, there is a concern of security. For instance, Twitter has moved more than 5,000 employees to a WFH structure. What's the process to curb security threats and maintain enterprise security? 
Security Risks Associated with Remote Work
The direct impact of lockdowns is seen in the utilization of digital data. The internet usage has risen from 40% to 100% per cent and video conferencing tools are observing 10 times more demand. 
Here's how the digitization of businesses has improved their functioning:
Ability to reduce overheads
Higher productivity
Better work-life balance
Improved time-to-market
However, these advantages are accompanied by security challenges. Here is a range of security challenges that organizations face when shifting to a remote culture.
Network Security
Accessing files from an unsecured Wi-Fi network can put your data at risk. Hence, when moving to remote work, it is necessary to know the type of Wi-Fi security added to the network of each employee. If this step is missed, then data loss and privacy breaches can happen easily. 
E-mail Breach
You need to send emails to your employees, and your employees need to share emails with clients, team members, and other enterprise departments. A lot of information is shared over these emails.

Inability to secure email conversations can lead to email breaches. In the past year, according to Egress, over 93% of businesses experienced a breach. These breaches include sending an email to the wrong person by mistake, theft of personal data, digital scams, hacked email IDs, exposed personal details, etc. 
Computer Access
When your employees are working from home from their PCs, they are more likely to share this device with other people. This sharing of personal computers can lead to phishing attacks, malware attacks, or data breaches.
Phishing Attacks
Phishing attacks can happen even when no one else is using your computer. If your employees are also using this computer for their personal use, then it is likely that they're putting your data at risk. An easier option is to allot laptops to your employees who carry sensitive data, and encourage them to use it only for office work.
How to Mitigate Security Risks?
You can eliminate security risks in remote working. Here's how:
Utilize the right tools and technologies to improve your security, such as the cloud.
Regular data monitoring to filter and eliminate any attacks over emails.
Educate employees on how to keep your data safe.
Offer secure and trusted tools to connect and collaborate. Without this, they may utilize tools which are not secure that can increase your risks.
As a business operating in this pandemic, you need digitization support. You need a partner to help you implement the right technologies, build valuable apps, and manage security seamlessly. Cubet Tech can help you build this secure ecosystem. With over 13 years of experience in working with clients across the globe, we have built the skills to offer you the best. 
How Companies Can Keep Their Data Secured?
Despite the risks involved during remote work, here are a few steps we have undertaken and we would advise companies to adopt to manage their data efficiently and securely. It is required that companies implement the best practices of data security to protect the information and ensure business flow.
A few things companies must practice are:
Securing the Infrastructure
Employees need to be given access to information only necessary to execute the work thus reducing exposure of information.
Ensure security measures are in place including multi-factor authentication, installation of security certificates, remote wiping ability for admin, up-to-date security patches on remote access devices.
Perform load-testing on remote connectivity infrastructure to see if they can support increase in users.
Enforcing Security Policies:
Organizations must define and refine their existing policies provided everyone is working from home. Employees must be made aware about these policies and routine checks should be done to manage the adherence of the policies. Policies must be enforced about usage of devices, access of laptops, and desktops provided, connection to VPN's during work, since everyone is working on private internet connections.
Employee Awareness:
Companies must conduct routine training sessions educating their employees about the risks of connecting to private networks and adopting secure practices. Regular check-ups on the effectiveness to training must also be done from the IT department to ensure the data security practices are followed.
Regular auditing:
For companies that haven't undergone ISO 27001 audits or aren't certified under a data security compliance body, awareness about compiling security risks and auditing them would be none. Companies must try to search and implement these best practices from ISO 27001 and perform health checks at regular intervals to manage known and unknown risks. It is important to log details and at the same time validating these logs is necessary.
Conclusion
COVID-19 has made us aware that a workforce shift from office to remote work arrangements will be permanent than temporary. Work from home restrictions have made us address our digital security much more than when we were in the office. It is important that as a company, you protect the interests of your employees and customer alike. Any negligence to following the security practices could result in you losing the customers that are core pillars to your business. Also being aware and informing your customers about your data security compliance can help you boost your sales now than ever.