Benefits of Automation and Technology for Businesses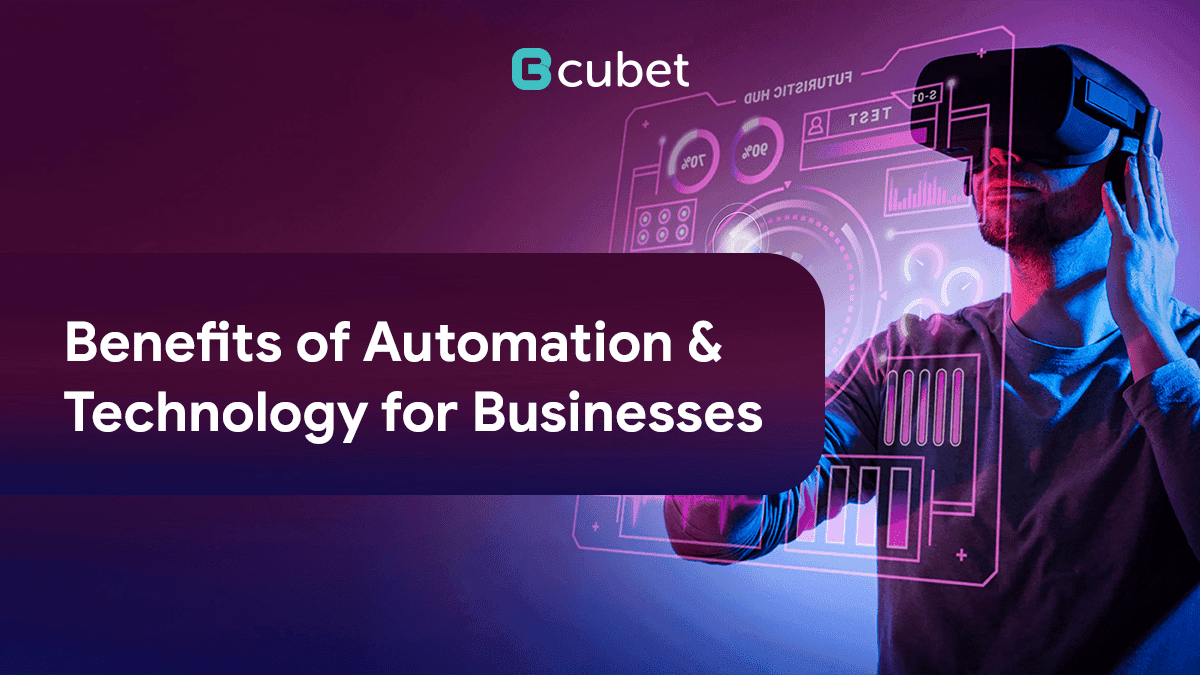 Business process automation (BPA) is the process of automating complex business processes and functions. It also includes manipulating raw and keeping records using advanced technologies. It works on "run the business" instead of "count the business" automation. It deals with event-driven, mission-dependent, fundamental processes. 
Let's look at some of the benefits of incorporating automation and technology for business.
Doing Away With Documentation
It is common to use digital modes to replace manual storing and keeping of documents or records in digitization. Almost every sector is switching to digital means for maintaining documents, moving toward a paperless society.
The two key advantages of going digital are ease in storage and cost-effectiveness in document keeping.
Better Productivity In Terms Of Manual Tasks
One of the benefits of using automation-based technology for businesses is that it leaves free room for the human ability to shine at its best. As a result, they get time and resources to innovate, plan and sell intelligently creatively.
Increase Asset Visibility
It would help if you tagged everything concerning your business activities before automating your business processes. This tagging process makes everything detectable, i.e., you get clarity in terms of minute business details.
Better Predictability
Before automation, backed by technology, the scenario depended on guessing and calculating based on hit and trial. Now with the right BPA (Business Process Automation) tools, you can easily keep a check on everything at all times.
It generates more defined datasets and makes accurate estimates of business requirements and incomes in the future.
Identify Unutilised Resources
A good BPA strategy is limited to making business decisions, including making optimum resources, and it should be able to identify over or underused resources. When you automate business processes, it helps find methods that are either consumed to the total capacity or not utilized according to their full potential. 
Enabling New Scopes for Business
When you automate business processes, it lets you keep a record of sales and maintains infrastructure in those spheres where managing through human resources would have been impossible. 
Offers Assistance 24×7
We as humans have limitations, but automated systems don't. We need to call it off for the day to take proper rest and sleep. Physically managing your operations can become difficult owing to the human limitations of manually operating processes. Therefore systems based on automation can offer round-the-clock services. 
Efficient Management of Distributed Teams
When you have teams spread across different parts of the world, it can become challenging to handle every workforce simultaneously. It is where automated systems come into play and offer a centralized way of managing your workforce regardless of the time zones.
Security
No matter how well the technology is, it will always have security issues, and this is because there are numerous ways to hack and breach security measures.