Angular confirms the release of RC4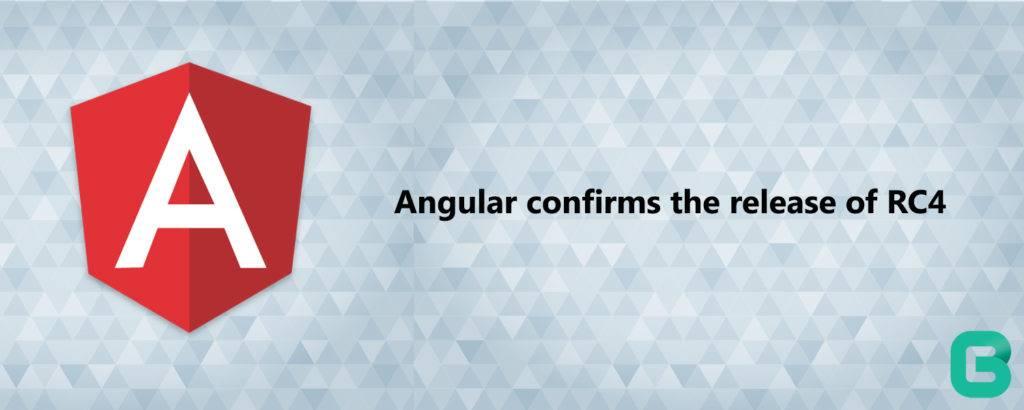 The Angular blogspot on 1st July 2016 mirrored news regarding the rollout of Angular 2.0.0-rc.4. Apparently, the release is tailored towards making the Angular testing process easier and versatile. The release was also characterized by several bug fixes.
The Angular Weekly Meeting that lead to the RC4 confirmation
The official Angular team chaired a session on 27thJune 2016 to discuss and review the status regarding RC4, as per the team meeting reports made public via their official Twitter account. The following topics were also discussed during the meeting:
Jeff (VicB) Query Param Encoding
Igor work on public API cleanup, testing, platform browser
Kara work on Forms
The goals regarding the RC4 were set as the following:
The team wanted to clarify public API surface in addition to having an in-depth research on the stability and the privacy factor.
The API updates were set to be tested
The team also unveiled standards to look into forms and the offline compiler.
So what's really new with RC4?
The current RC4 version comes tagged with a more streamlined and simpler version of the exported APIs. The team also worked on and implemented some security checks by taking off things from the charts that were not meant to go public. The 'stability tag' feature added to the latest version is supposed to assist the users in distinguishing the elements from the stable and the experimental version of the API.
Testing versatility was another notable updates regarding RC4. The team worked a way around the Jasmine framework to bring in the possibility of testing using other frameworks like Mocha.
Find more details like features, bug fixes, changes etc regarding the 2.0.0-rc.4 here. If you would like to connect to a community of Angularjs Professionals, our thorough knowledge in JavaScript technologies like AngularJS, NodeJS, ReactJS etc enables us to develop flawless websites. Partner with us to craft innovations that can assist your business growth.