AI Journal - Voice-Based Search and How to Utilize It for Your Business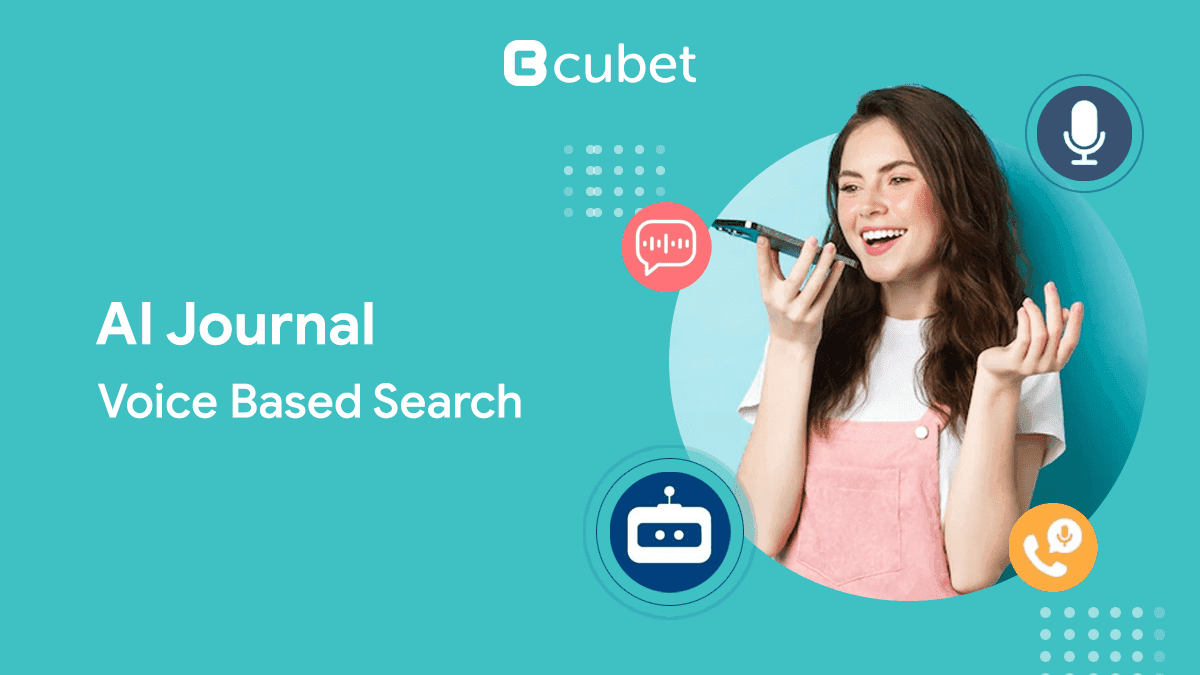 Voice search has become a part of life, and we can't do without using Amazon's Alexa, Google Assistant, and Apple's Siri. Voice search is the future of technology and will become a prominent part of searching online. More than 70 percent of people prefer asking than typing for the search query.
And as the number of voice searches grows, the number of users will also grow in the coming years. As a web development company, you need to understand emerging technologies, offer them first to your customers. So let's shift the focus to voice search technology.
What is a Voice-based Search?
Voice search is a simple technology that allows users to search via voice input instead of typing. For instance, a user can use a voice search – asking about a recipe instead of typing for it. It works on automatic speech recognition that helps convert speech to text.
Moreover, Google recognizes the input query as plain text and processes the request further. Therefore, as a web development company offering latest web development services it is essential to understand the intricacies of voice search and utilize it for client's success in the best possible way.
Tips to Utilize Voice Search for a Business:
1. Understand Types of Customers and Devices
Voice search algorithms use the location, data points, and associated information to ensure accuracy of search query to understand the search context. As a result, marketers will have to dive deep to understand the consumers and their behaviors.
However, the real-time data on the user insights can help understand how different users use voice search and the type of voice-enabled devices. It gives an insight into the percentage of users using these devices.
2. Lets you Focus on Conversational Keywords
Short tail keywords have relevance in text-based content, but they don't add value to voice-enabled services. They become less relevant while using the natural phrases in the voice searches.

More than ever, marketers need to shift attention to the long tail and conversational keywords for voice search. But it is vital to list out different keywords that will help you reach the right customer base.
3. Helps Create Persona-based Content
Context and relevance are two factors while optimizing voice search. Besides, this may not be similar to your SEO strategy, and you will need to look at the searches differently. It is essential to create detailed answers to all the common questions.
Additionally, you need to answer simple questions concisely. In short, you need to create compelling content and answer users' common questions and pain points. You can create content with the headline and use the rest of the page for details. If the information is short, you can optimize it better for voice search.
4. Optimize for Voice Search
Understand how the process of voice search works. Start by making the content scannable. Users who search for content through mobile devices look for content that has been optimized.
You need to ensure that the content is readable and doesn't have annoying ads, which distract users. Use short paras and bold headers in your content to optimize for voice search.
5. Moving to HTTPS
The Max ratio of the Google search results is secured with HTTPS. HTTPS increases the rank of the website and helps in voice-related searches. And Google has confirmed a ranking boost in the sites that use HTTPS.
Transition to HTTPS is straightforward and doesn't take time. It is the best decision to make for your voice search optimization.
6. Build Domain Authority
Websites' domain authority plays a significant role in voice search. DA tries to predict how the website will rank on search engines. You can increase domain authority by working on your off-page SEO and on-page optimization.

It is vital to ensure that your site is mobile-friendly and increase your social signals. Also, work in the technical aspect of SEO as it'll help in voice search.
7. Build a FAQ Section
Having a separate FAQ section is great for search engine optimization. Users come with different questions, so you should have your answers ready. But the content you use must be in the essence of voice search.
The questions and answers are the drivers of conversational style, which is the basis of voice search. Additionally, make them detailed but not too long.
8. Claim Google Business Profile
Half of the voice search users look for local information on search engines, and as voice search is local-friendly, the results are always on the top. Following this, it is important to claim your Google business profile.
Additionally, it helps track the customer activity and shows how the visitor interacts with your business page. The process is simple, and you can do it in no time.
7. Mobile Friendly
Today, more than 20% of mobile-related queries are done using voice search. And if your site isn't mobile optimized, the users won't visit your site easily. For SEO optimization, the design should be responsive and should have a shorter loading time.
Plus, it should be easily readable. You can use a mobile optimization tool that will help in optimization and voice search.
Conclusion
Optimizing voice search has become an important business strategy. But before you start optimization, research your target audience. Observe the evolution and follow the latest trends and updates of voice search. In short, make the voice-enabled search a part of your site SEO.