USE iBEACONS…SHINE LIKE BEACONS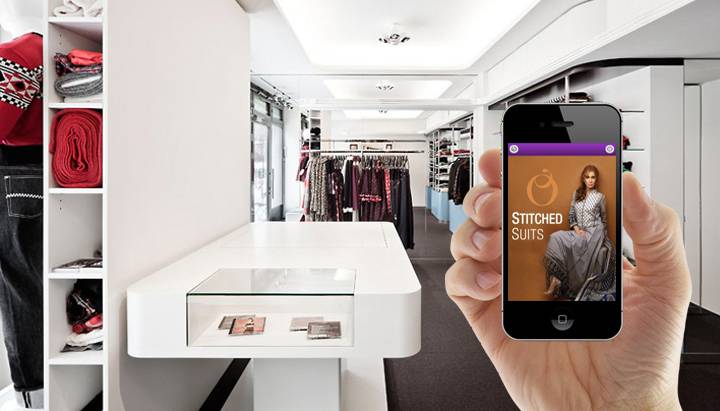 "We are changing the world with technology"words by Steve Jobs.  Think how our world has changed with the introduction of these smart phones, ipads , technologies like bluetooth, apps and all!!! Now, here comes a new member to the list!!! iBeacon!!! This technology has the potential to revolutionize the way we shop, interact and behave in different locations.
Bluetooth Low Energy or Bluetooth Smart is one of the buzzwords you hear often, right? Before diving into iBeacons, we should know what Bluetooth LE is all about.  Making it's name worth , Bluetooth Low Energy uses less energy than standard Bluetooth wireless communications. You don't have to pair with a device to perform any useful work if you are using Bluetooth LE. Apple's iBeacon has made a very cool use of Bluetooth LE.
What are iBeacons???
Moving into the question, what are these iBeacons? iBeacon is a new technology device that extends location services in iOS. They allow indoor positioning, letting your phone know that you are in range of a beacon. Apple introduced it in their 254 retail stores to increase the customer shopping experience.
iBeacon is the Apple Trademark for an indoor proximity system that apple Inc. calls "a new class of low-powered, low cost transmitters that can notify nearby iOS 7 devices of their presence. (Wiki)
iBeacon allows retailers to send discounts and offers straight to users who are within its operational range, without the need to open an app, scan code or browse a website.
How iBeacons work???
For marketers, exponential evolution of smartphones is a boom. This technology relies on your iPhone.When an iPhone or a similar device is near a small, wireless sensor called beacons, the technology allows mobile apps to recognise them. Using Bluetooth low energy the beacon can transmit data to an iPhone – and vice versa. Or, in other words, apps installed in your iPhone listen out for the signal transmitted by these beacons and respond accordingly when the phone comes into range.
Making it more clear, basically bluetooth LE communication comprises of two parts :
1. Advertising     : one-way discovery
2. Connecting     : two way communication
iBeacons run in the advertising mode. This means they periodically send packets of data that can be received by smartphone or tablets like devices. iBeacons act like a beacon that is only sending "Here I am" signals and not listening.  By scanning for specific advertising data,the device can detect these iBeacon. Theoretically,  it is said that iBeacons  are capable of advertising up to a 50 m radius but in reality, the range limit is reduced because of the hindrances created by its surrounding environments, specifically like glass, walls etc…
 Imagine this scenario for having a deep understanding on iBeacon's working. You are in a shopping mall where there are 'n' number of retailers selling their products. You are not aware of where you exactly are in the shopping mall. You may be near Adidas store or Loreal store but you lack the ongoing promotion information. Now suppose that these stores have placed an iBeacon. When your phone is in range, you will receive a notification in the home screen even if the phone is locked.This means that retailers have a new way of connecting with their customers, by sending relevant, personalized messages to their devices while in-store.
Is iBeacons Applications limited only to retail???
So, confused that is it only for retail sectors, huh? The answer is a big 'No'. The applications for iBeacon technology are endless. I am listing below another four, even that are not the maximum.
Conference Venues: Beacon is very much helpful in conferences, presentations etc, which helps to provide map, schedule and event mobile app for the attendees

Hospitals:  Use of iBeacon will help the patients & visitors to easily navigate towards their targets.

Museums and exhibits: iBeacon can act as a substitute of audio tours, human guides and notification boards placed in a zoo/museum. Sharing of websites, apps and discussion forums is also possible using iBeacons.

Taxi Alert: You can receive a push notification once the cab ordered by you is waiting outside.
Advantages Of iBeacons
When comparing with other similar device, iBeacons possess certain advantages.
1.       Information during Shopping: As we discussed, personalized messages will be pushed to customers in proximate areas, which will allow the customer to make instant purchase decisions.
2.      Quick Purchase: iBeacon technology can save your time and can allow more transactions for business by using it to purchase what you want directly from your electronic device.
3.      Battery friendly: Since iBeacons are using Bluetooth LE technology, it consumes less battery than other systems and it presents a mobile technology which can be utilized anywhere.
The list of retailers using iBeacon is undoubtedly growing as more companies capitalize on the opportunity to see how customers interact with their stores and products. Our engineering team at Cubet is working on mobile apps that works with iBeacons and implements them into different real use scenarios.
 "It's still magic even if you know how it's done." 
We are super-excited about this technology and planning play around with this device. Just waiting!!!
What are your thoughts on iBeacons? I'd love to hear views on this…Drop a comment below and I hope you will stick around on Cubet's Blog for new Updates… 🙂